With Payment Handling: ON
Payment:
When a negotiation has been confirmed by both buyer and seller with payment handle: on, the negotiation will move onto the "Payment" stage.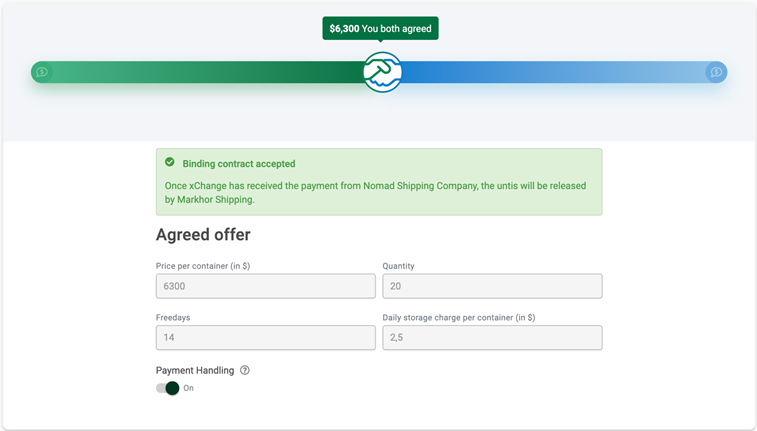 In the "Payment" stage, an invoice will be uploaded and issued to the buyer on the negotiation. This invoice will be visible under "Documents".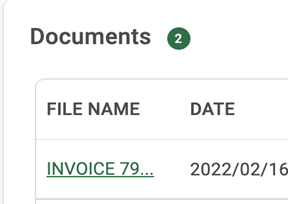 For buyer: The buyer will have to arrange payment to xChange with the invoiced amount. Once payment has been confirmed by xChange, the negotiation will be moved to the next stage: "Release".
Release:
During "Release", xChange will kindly ask the seller to upload a release reference onto the platform.

(Seller's View)

(Buyer's View)
The seller has the choice to either upload their own release document OR upload the release document using the format/template provided by xChange.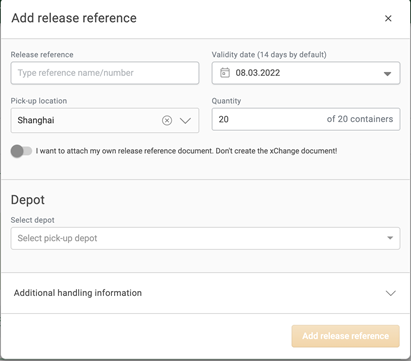 The seller will have to provide information such as depot address, depot contact and release validity onto the release reference. Once the information has been filled out, the release can be uploaded.
Once the release reference has been uploaded, it will be visible for the buyer to download under "Documents" and the negotiation will be moved on to the "Pick Up" stage.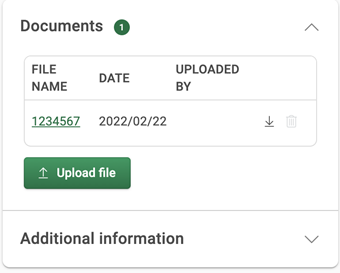 Pick Up:
The negotiation will move onto the "Pick Up" stage once the seller has uploaded the release reference.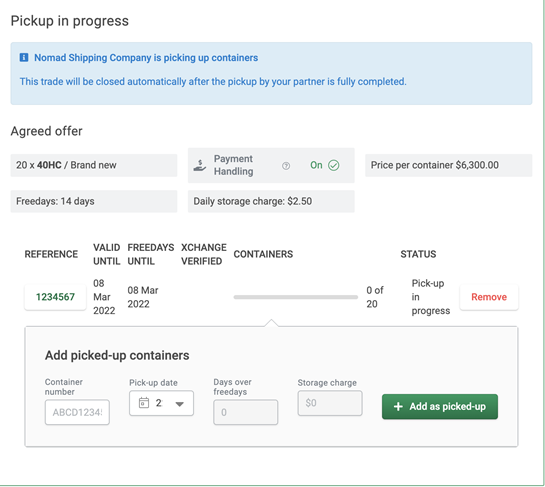 In this stage, the buyer will either have to arrange the pick up of the units OR the seller will have to arrange the delivery of the units into the buyer's depot (**please make sure to communicate the pick up/delivery method before confirming with the partner).
The buyer will then have to upload the container number and the pick up date for each container onto the platform. Once all the units are picked up, the negotiation will be closed and marked as "Completed".