The Release Stage
with Payment Handling On

As soon as payment is received, our payments team will confirm this by moving the deal to the Release stage and sending the following message in the chat:

The Seller will view the following message:

How can the Seller upload the Release?
The seller can upload their own release file or create the release by simply filling out the fields with the following details:
Depot's address

Depot's phone number

Depot's email address

Release validity (how long the release will be valid to complete the pick-up)
Once all this information has been provided, the release can be added, as you can see below.
Where can the Buyer find the Release?
Once the release reference has been added, it will be visible to the buyer

by clicking on the Documents section: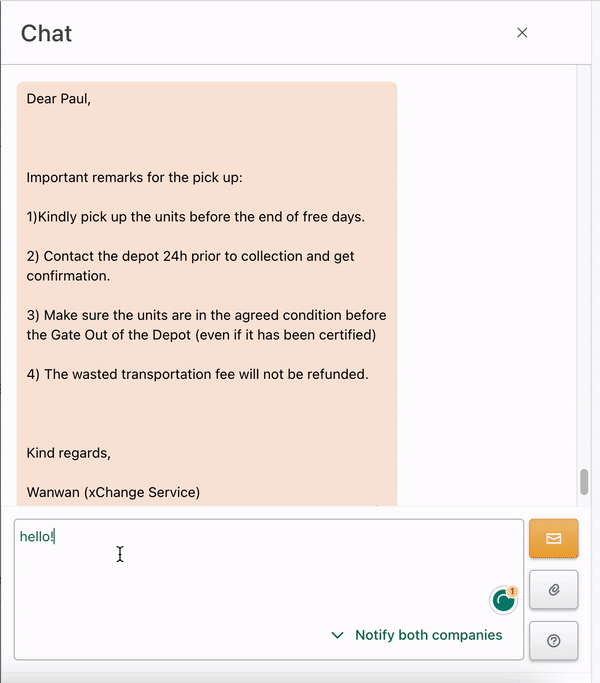 Here you can

download the release: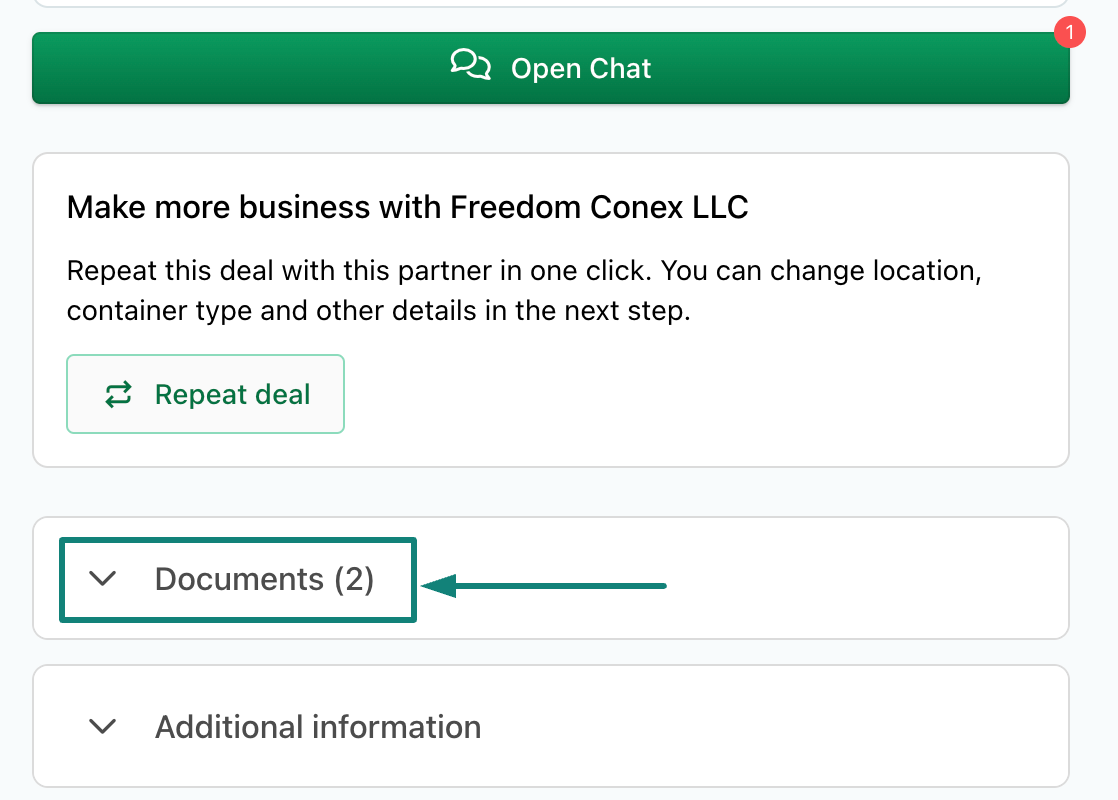 For

Trading deals with Payment Handling ❌ Off
For this type of deal, the seller will be the one to move the deal to the Release stage (as soon as they receive payment) and upload the release in the documents section.