How do I create direct trading deals with other partners on xChange?
To create a Trading Direct Deal, simply click on 'Create direct negotiation' from the trading search page or the deals overview page. The first field lets you choose the type of negotiation - 'Supplying negotiation' or "Demanding Negotiation".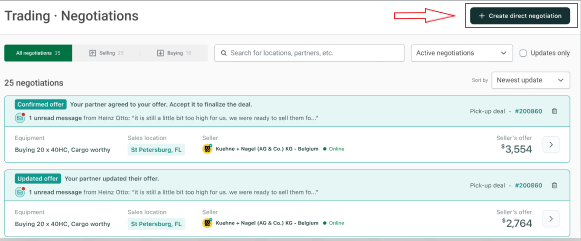 You will then have the option to begin typing which partner you wish to create the Direct Deal with: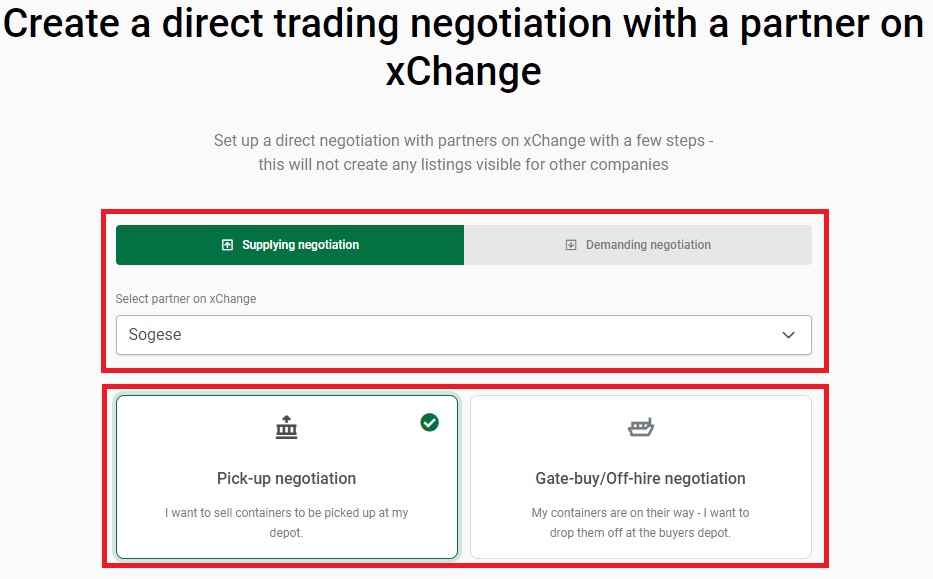 Furthermore, you can choose between a pickup negotiation or a Gate-buy/Off-hire negotiation. After this, click the 'Proceed to negotiation details' button entering all the required info. Once this is all completed the Direct negotiation will be created and you and your partner will be able to interact with the negotiation.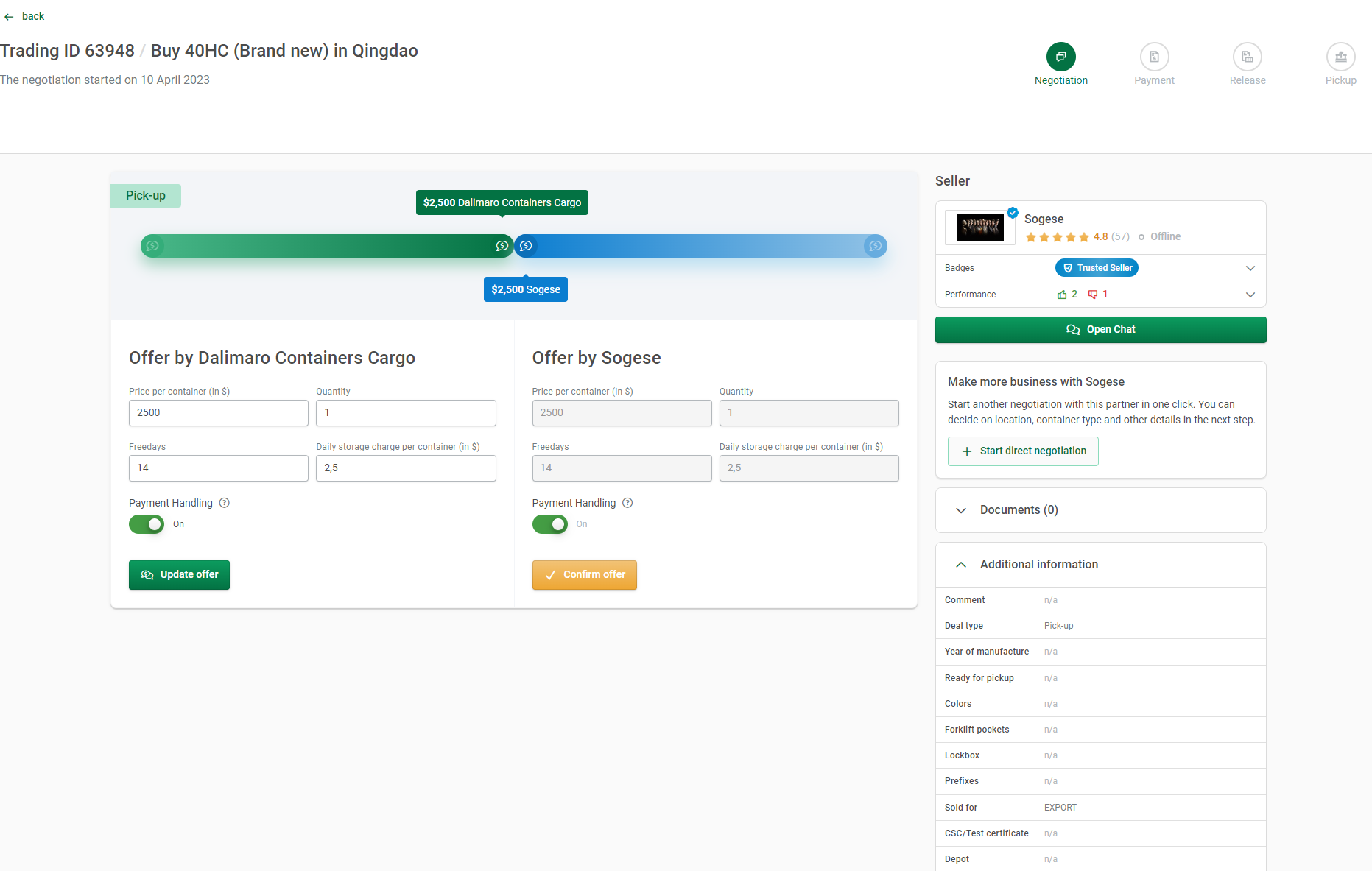 How do Trading Direct Negotiations work?
Direct Negotiations work in 4 simple steps:
Click on the 'Create direct negotiation' button from the search or deals pages. You should select the partner you wish to work with, the type of negotiation (Pick up or Gate buy), and add the terms for your partner and successfully submit the negotiation. Your partner will be notified about the newly created negotiation.

You and your partner can negotiate and finalize these terms, keeping all necessary communication on the deal page.

After confirming the terms, the seller of the containers has an opportunity to upload the release document, while the buyer can make payments simultaneously.

xChange actively monitors the gate activity at the depot and provides premium support until the containers are delivered to the buyer.
The below illustration explains the 4 above steps: