Is there a deadline to open a Damage Claim?
When the containers are dropped off, in accordance with the xChange Standard Container Leasing Agreement, the Supplier has 5 working days to share the damage claim with container xChange and the User. If the Supplier does not provide the full damage claim within this stipulated deadline, the units will then be considered to be returned in an undamaged condition.
In case the above-mentioned time frame cannot be met due to reasons beyond the control of the Supplier, xChange can help you if you give notice. You can do this via email or through the leasing deal's chat directly (just make sure to tag @support)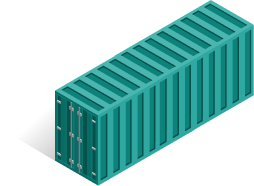 What documents do I need to provide to open a Damage Claim?
It is important for the Supplier to know the correct steps for opening a damage claim so that the claim can be resolved in a fair and timely manner. In order to report damages you need to submit the below documents using Claims Manager:
Repair Estimate: Must be in English. It should include the following items - Container number, Comp code, Loc code, Damage code, Repair code, Length, Width, Quantity, Labour Hours, Labour Cost, Material Cost, Total Cost, and Currency.
Photos of the damages: Photos should clearly depict the damages mentioned in the repair estimate and the container number/ CSC plate. The minimal submission amount is 5 photos.
Depot location & contact details
Drop-off date
If there are no damage claims filed yet, your Claims Manager in the deal page will look as follows: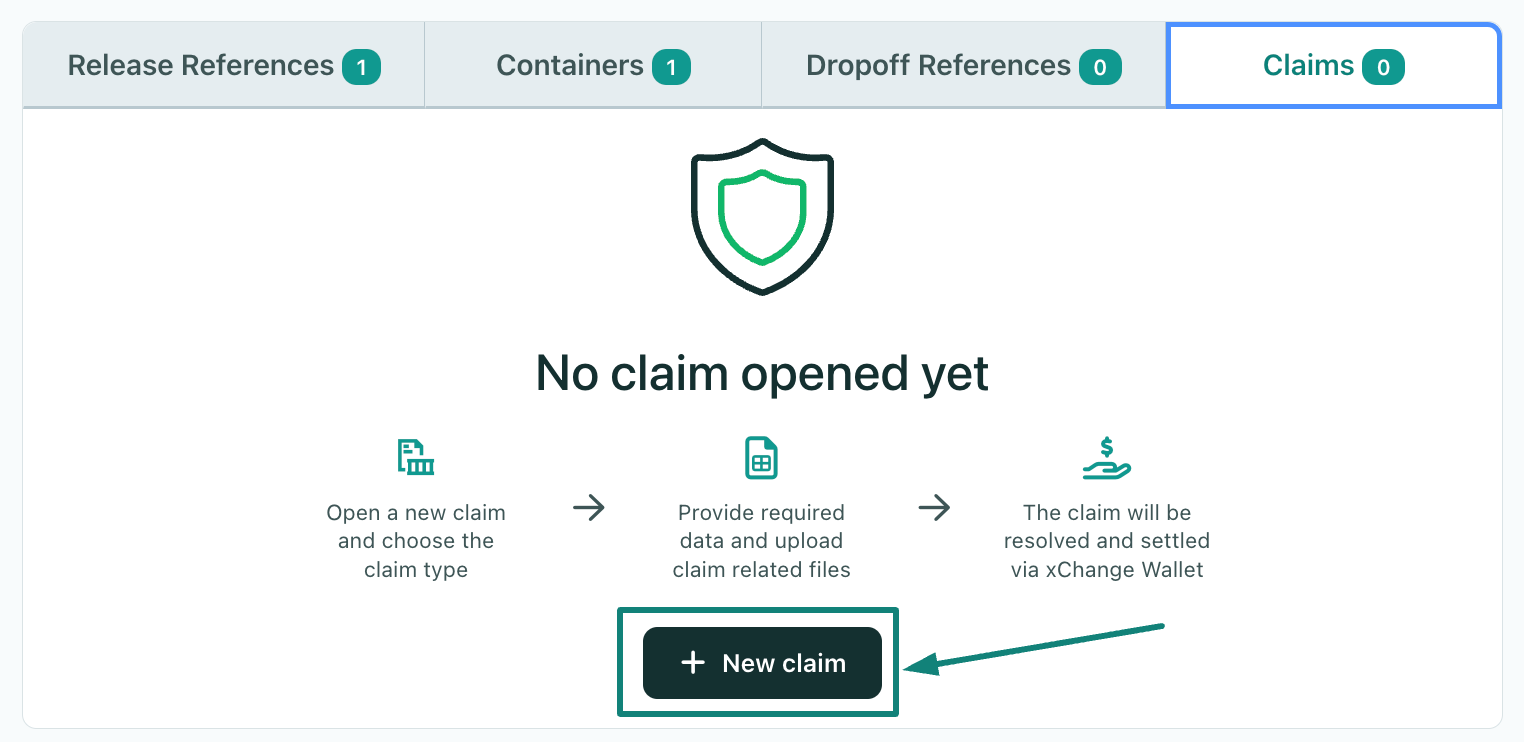 Once the Supplier clicks on the "+ New Claim" button, they will see the claims submission form as below: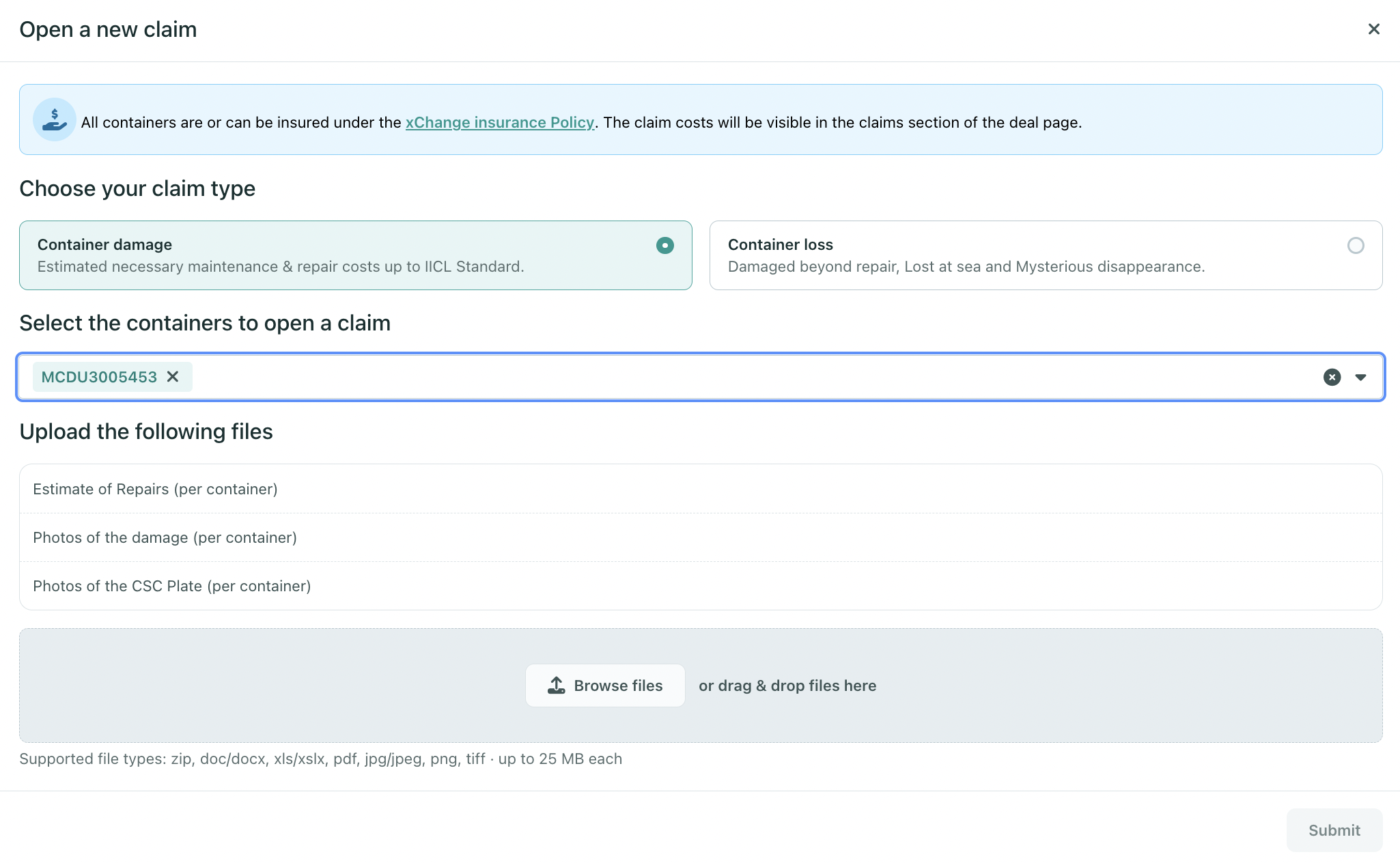 Once the Supplier has submitted all the necessary documents, the xChange Claims Management team will confirm the receipt of the claim and will start processing it. Based on the insurance plan chosen by the User, the claim resolution steps might vary. You can find more about the different protection levels offered on xChange here.
Once the claim is resolved, the corresponding amounts will be settled via the wallet and will be visible as part of our monthly invoices.