On the xChange platform, there are 3 main damage protection levels, which can be set to manage all damage disputes between User and Supplier:
Damage Protection Plan (DPP)
In all requests, the DPP is the amount, which specifies that all repair costs below this amount are to be covered by the Supplier and the repair costs above are on the User's account (with all respective agreed exclusions). The DPP is based and set on the agreement between the Supplier and the User during deal negotiation.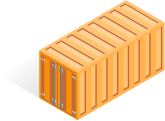 Basic Insurance
In addition to the agreed DPP, Basic insurance can be booked, which will protect your containers against Total Loss and Mysterious Disappearance of containers. Please note basic insurance does not cover new impact damage. You can purchase premium insurance for it.
You can also check this related article that will tell you more about this topic: Everything you need to know about Basic Insurance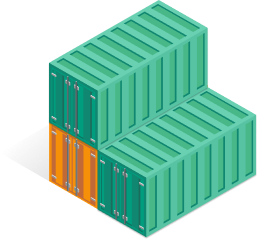 Premium insurance
Premium insurance can be booked as an addition to DPP and it significantly simplifies the repair damage experience for both parties, as xChange takes care of the entire damage settlement process. The units will be inspected by IICL-certified surveyors and all the amounts will be settled in the wallet. Premium Insurance includes the Total Loss Insurance as well as free IICL6 - inspection of the units and protects the user from all impact damages, refunding the insured amount.
You can also check this related article that will tell you more about this topic: Everything you need to know about the Premium Insurance
The complete xChange insurance policy, including individual container rates and other details, can be found here: Insurance Policy Scheme
Previous Article | Main Article | Next Article