Forgot Password
If you forget your password, click Forgot Password button on the login page. Type the email address that you registered with on the platform and click Forgot Password. You will now receive an email including a link that when entered will let you set a new password. Keep in mind that the link is valid for 1 hour before it expires.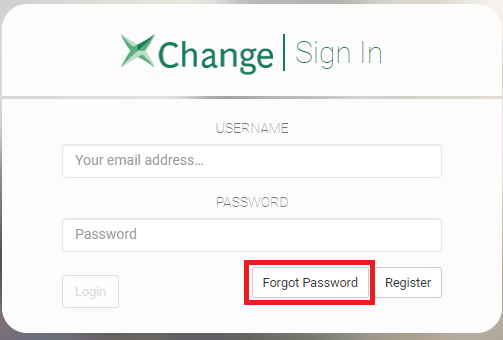 Set a new password
To set a new password to your user, click your name in the top right corner of the platform and press Preferences. On the bottom of the new page, you set your new password. Just add your old password in the first field and add your new password in the second with a confirmation in the third field. Make sure you write your new password the exact same way both time.
Please ensure that your new password satisfies the following rules:
Characters: Use uppercase/lowercase letters and at least one number.

Length:

Keep it at least 8 characters long.
Remember to press Save to set your new password.
Change email preferences
To deactivate emails, click your name located on top right of the platform and select preferences. Here you can choose what type of emails you would like to deactivate from the platform.
Remember to press Save.