The xChange Wallet is the single source of truth for all xChange payments, and it is the starting point to check everything related to your balance, transactions, invoices, and account settings.
The xChange Wallet is fully connected with the other services in the platform, and will immediately reflect any credits and charges that accrue in your xChange transactions. All company accounts on xChange have a wallet, but not all users may have access to the wallet page.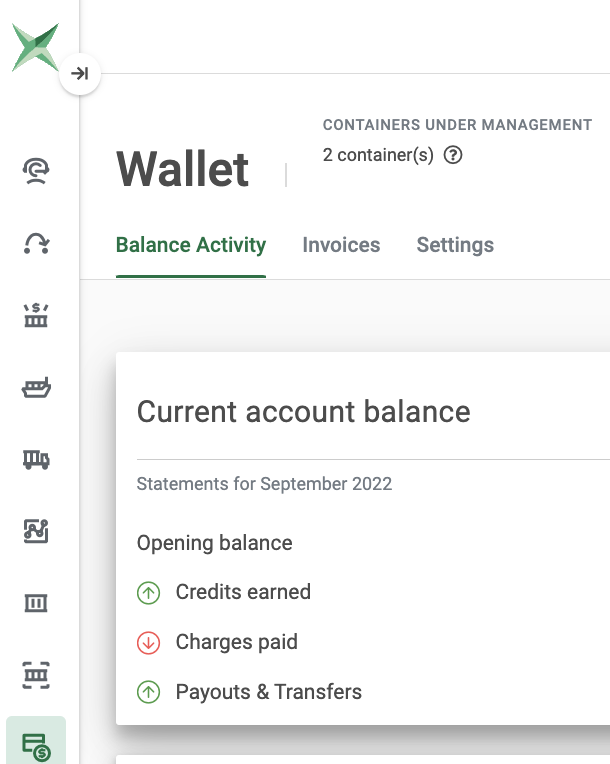 You can easily access the wallet by clicking on the drop-down bar on the left-hand of the platform. The final icon as highlighted above will then take you to your wallet. You can then see important information such as credits, charges and containers under management.
If you cannot see that button, or you are not redirected to the Wallet page, please contact payments@container-xchange.com and they will activate it for your user.