Container Condition and Specific Requirements
By accepting and gating out the units, the user agrees that the unit matches the condition defined in the deal. Therefore, any returns after pick-up would be the users' financial responsibility. You can refer to this page to find out more about the container conditions.


To avoid issues it is always important that the user checks the container condition prior or during pick up of the container(s). Failing to do so can create many issues, such as administrative or financial.
If you have any specific requirements on the container condition, always discuss this with the supplier beforehand, or leave your requirements in the 'Additional notes' on the deal.



In case you already agreed on a specific condition, you still need to check the container before/while picking it up.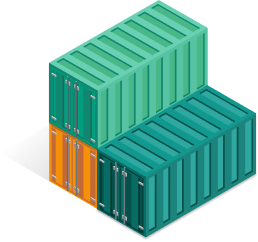 How to verify the condition of the container(s)?
The User can check the container condition during pick up (the user or truck-driver must carefully check in person whether the right conditions are met) or by using our survey service which can be booked directly through our Deal Page, by clicking on Book Survey





Or by contacting our team at conops@container-xchange.com. We strongly advise that this survey is booked ahead of time. For more information on our surveying services, you can check the article here.

What if the container(s) is not in the right condition?
If the containers do not meet the required conditions, you do not have to pick them up and you should inform service@container-xchange.com or @Support in the deal chat for prompt support.