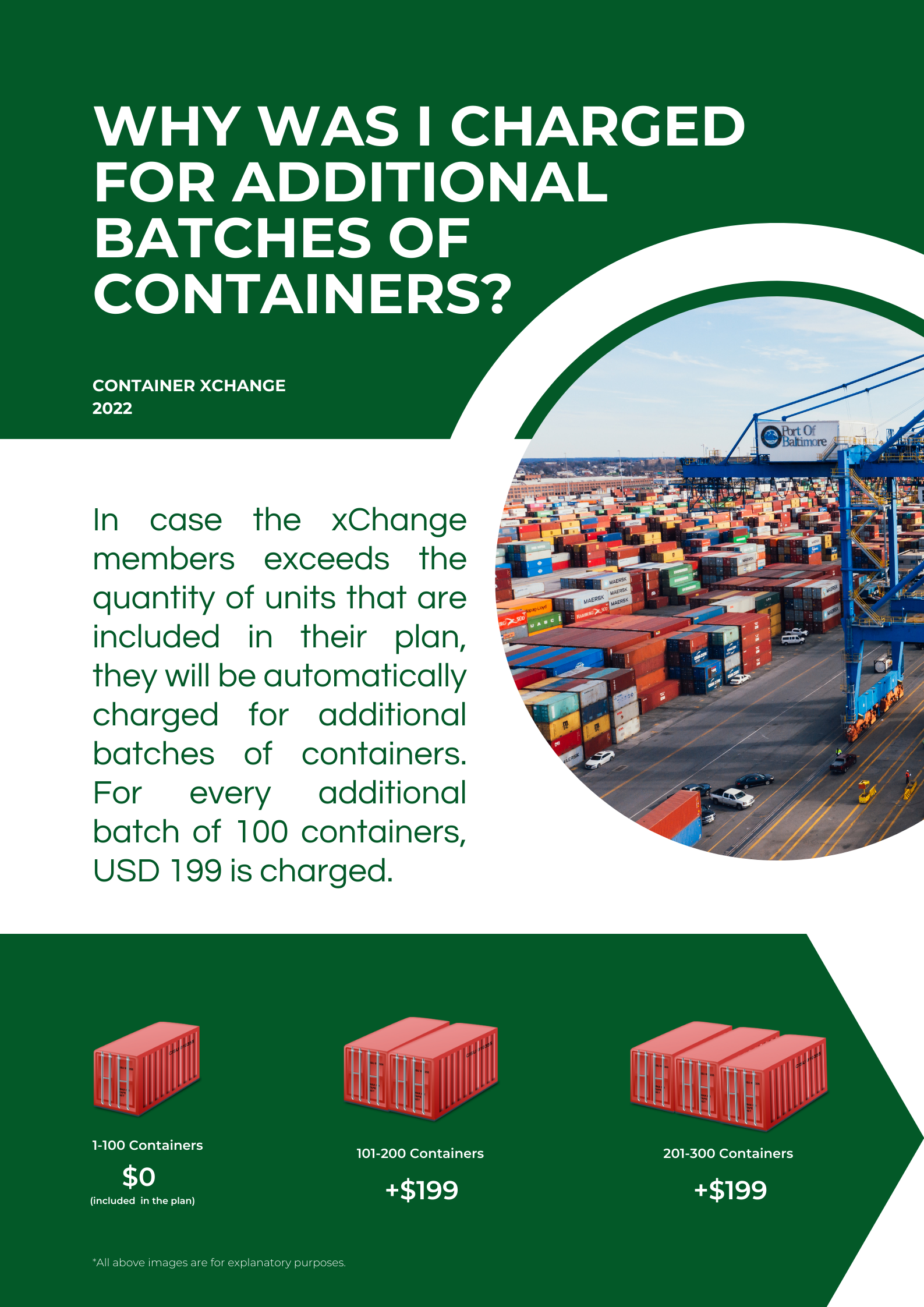 Please read below for additional information:
Additional Batches
Every leasing contract has a certain number of containers under management included. The number of containers under management varies according to your plan. For example, the Professional plan of One-Way Leasing contracts includes 100 containers under management. In case the xChange members exceeds the quantity of units that are included in their plan, they will be automatically charged for additional batches of containers. For every additional batch of 100 containers, USD 199 is charged.
In your invoice and in your wallet, this additional charge can be seen as:

Please note that containers under management and xChange credit limit are not to be confused. However, the xChange credit limit will always define the maximum number of containers, as a user, that any company can have; regardless of how many containers under management you have in your plan.
If you have any questions, feel free to write us an email to payments@container-xchange.com