With xChange's Insurance for Damages, you can fully protect your containers against in-service or off-hire repairs, and the associated survey costs. The Damage Protection insurance always includes the Total Loss insurance, giving you full protection on the containers you move.
The insurance runs for 60 days in the first cycle and then is billed daily until the empty return of the container. The cost of the insurance for damages differs between container types, with 20DC being $12.00 for the initial 60 days and 40HC being $15.40 for the first 60 days.
Claiming Damages
Following a claim, a surveyor inspects the containers and approves the necessary repairs to bring them back to the standard when on-hired.
The process starts with a revision of the initial estimate of repair. After the revised estimate is made the itemized costs are divided into 3 basic categories: New Impact Damage (usually the largest amount), Cleaning and Wear & Tear. This is used as a base to determine the Insurance Refund.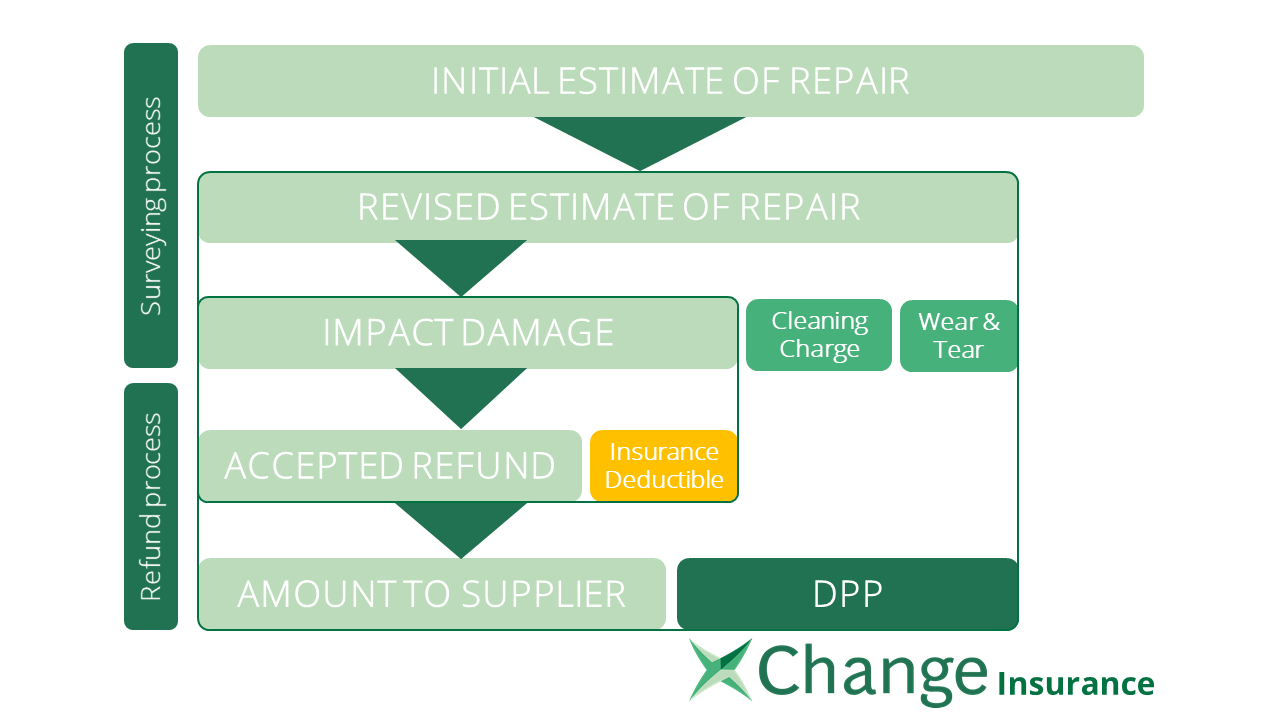 Damage refund process
Upon damage approval by the insurance surveyor the damage amounts are processed by xChange. In case both parties are xChange members the revised total estimate is settled through the wallet immediately. Following, the refund amounts are approved and added to the wallet of the insured party.
The total claim amount is usually settled completely with the accepted refund and your xChange DPP
The complete Damage Protection insurance , including individual container rates and other details, can be found in our Insurance Policy Scheme