According to the xChange Standard Container Leasing Agreement, sub-clause 12 (b):
(b) The User may cancel the contract or pieces of Equipment if The Supplier does not fulfill a Main Obligation of Sub-clause 12 (d) which is due, or does not render it in conformity with the contract.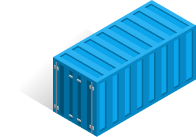 What does Sub-clause 12 (d) cover?
If the Supplier does not meet the Main Obligations as described below, this will automatically allow the User's cancellation request:
The Supplier should provide the Equipment in the condition agreed upon in the Agreed Lease Terms.


The Supplier should provide a correct release reference within 3 days after the acceptance of a leasing deal and allow The User to pick up the Equipment after a pick-up notice according to Sub-clause 6 (b) (i) (which you can review in this related article: What are the User's responsibilities to ensure a smooth Pick up?)
Where can I request a cancellation?
Cancellations and deadlines have to be communicated in writing on the Leasing Platform's chat.