Supply listings are...
The requirements for containers you want to sell. It is through these requirements that others will be able to find your supply listings in the search and start negotiations with you.
To get started, click on +Create Supply Listing



First, you will be prompted to select the

Trading deal type:

Gate-buy: the seller delivers the unit to the buyer's depot.
Pick-up: the buyer pick-up the unit from the seller's depot.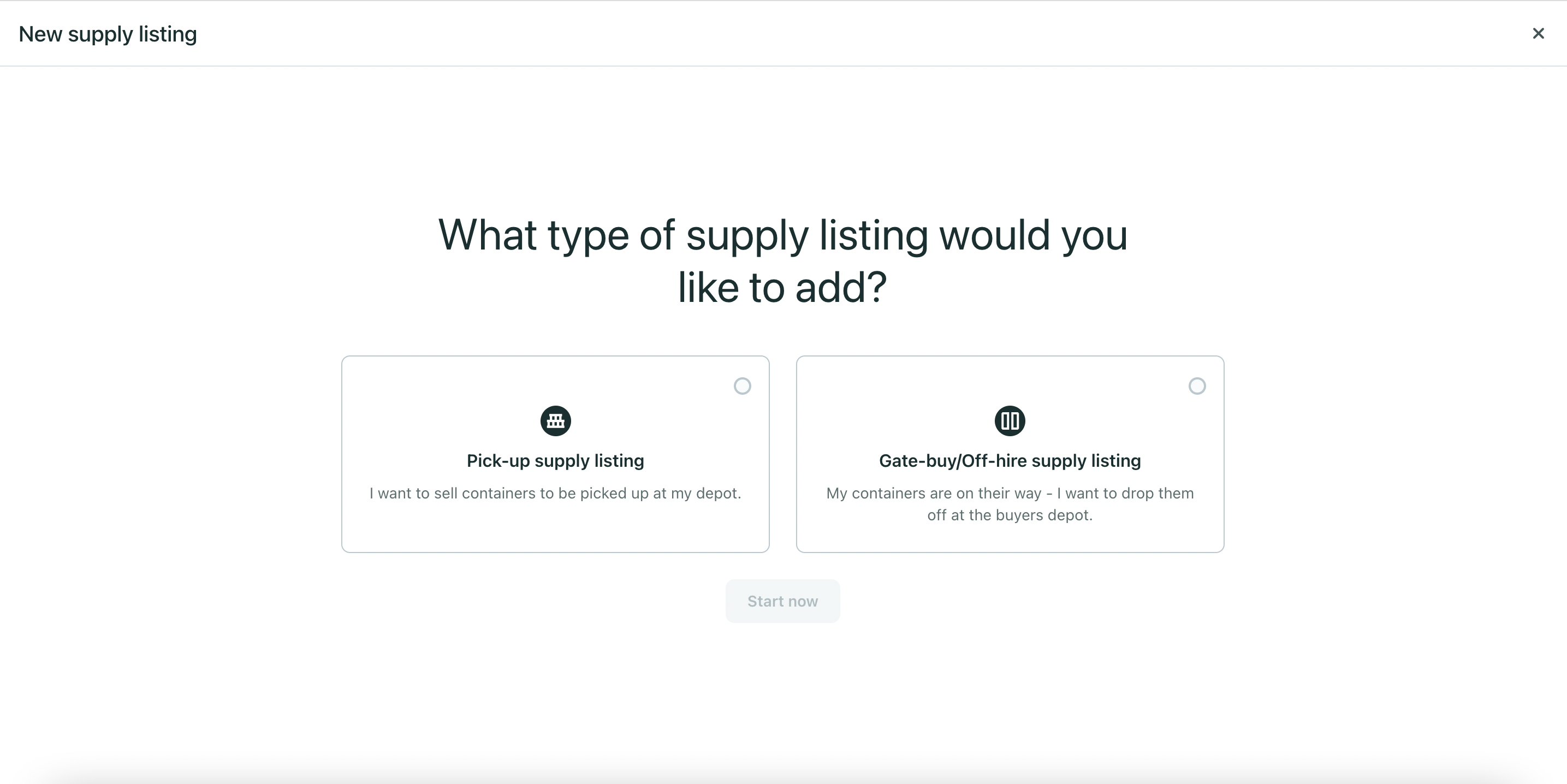 3. You will then be requested to fill out the Container Information:
Category (Dry or Tank Container)

Location

Type (20DC, 40DC, 40HC)

Condition (Cargo worthy, Wind and water tight, etc.)

Year of manufacture (this optional)

Container Colors (optional)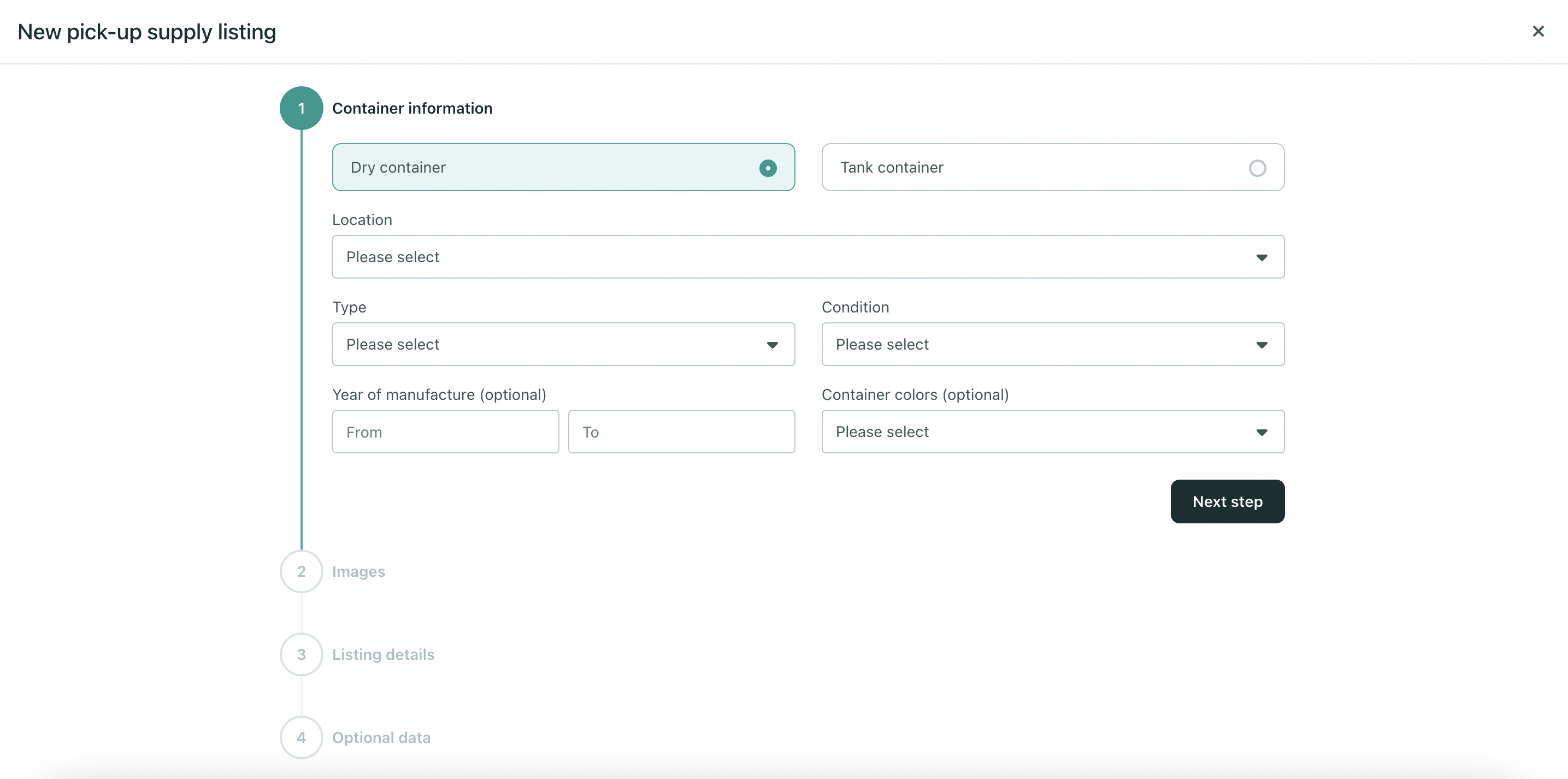 4. You can provide images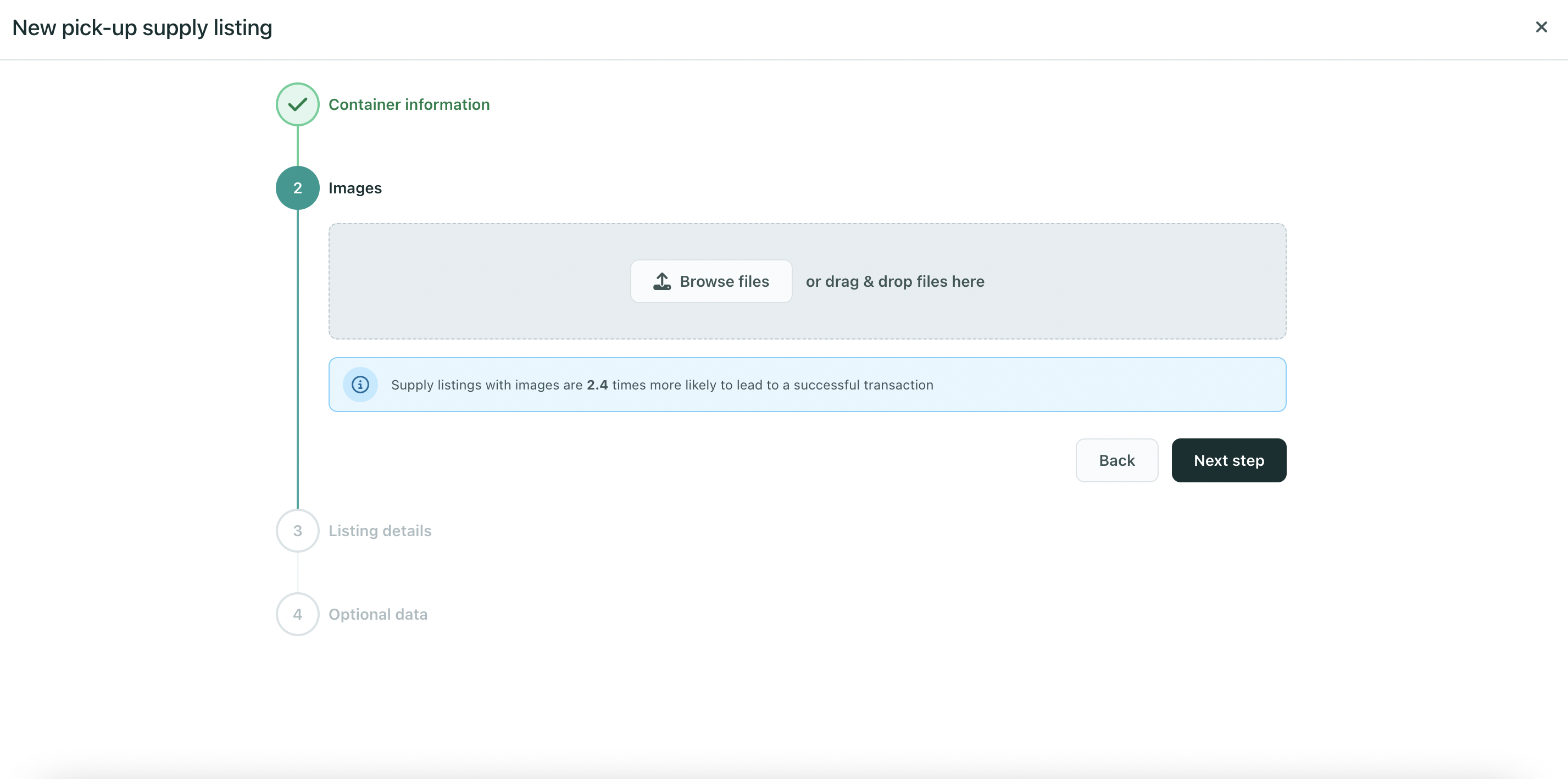 5. The images are Optional, you can then move on to Listing Details
Target Price

Quantity

Valid for (this is the amount of time this listing will be posted on the platform)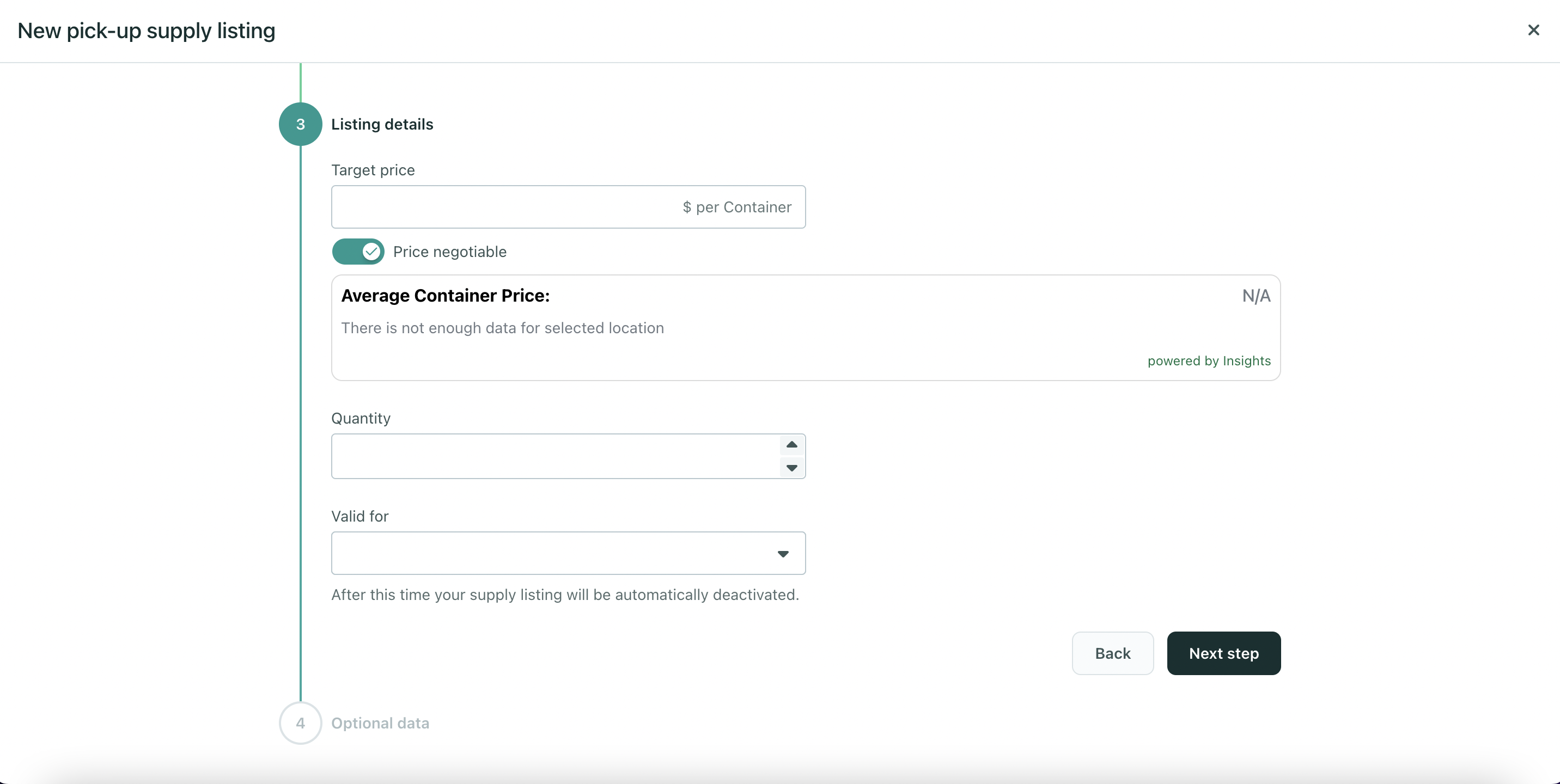 Lastly, you will reach to the last stage

Optional data


(We advise that you complete both mandatory and optional data)




You can add Comments

Date when you are ready for Pick-up/Drop-off

Specify the reason for purchase: Export use/Domestic use

Container Prefixes

Date when CSC/Test certificate expires

Choose or add a new Depot

Documents (such as images of the containers and survey forms)



Make sure to click on

Publish Supply Listing

to finish the process and share your listing with the other members of the platform.
How to refine your search?
You can narrow your search options down so that the results you see are more tailored. You should specify the location and container condition as below:

Once you have added these fields you can then further narrow down the search options and specify the following factors:
Container condition

Whether the deal is a gate-buy or pick-up

Container Color

Images

More Filters options

Minimum Price to > Maximum Price
How to start negotiating?
Starting negotiations on deals is simple, just click the 'start negotiation' button.
Is it possible to extend supply listings?
You can easily extend the duration of any supply listing by selecting 'prolong activity' and specifying how long the deal should be valid for. In the same way, you can also deactivate and reactivate deals.
Do trading deals expire if I do not reply?
As illustrated each deal has a timer, this means that you must update your partner or take an action within that time-frame. If you do not do so, then the deal will expire.
Examples of valid actions would be: posting a chat confirmation, negotiating on the deal, updating the offer, and either accepting or declining the deal.