If you are the User or the Supplier of a leasing deal in the Container xChange platform, and you would like to understand when storage fees would apply per the terms of the xChange Standard Container Lease Agreement, you have found the right article.


When are Storage fees applicable?
At the end of the Free Storage Period, which according to our terms is of 14 days.
When does the Free Storage Period begin?
The Free Storage Period starts from the Release Date. This refers to the date stated on the release document provided to the user to complete pick up of the Equipment.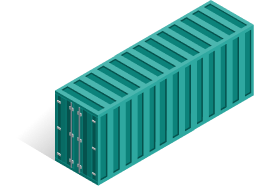 You can also read more about this in our xChange Standard Container Leasing Agreement's terms, sub-clause 9 (a), as shown below:
9. Storage Costs and Charges
The starting day of the Free Storage Period shall be the Release Date.
The Free Storage Period shall be 14 days from the release date.
The storage costs are calculated per piece of Equipment and per started day that the piece of Equipment is not picked up after the Free Storage Period has ended.