What are the Customer Support team's work hours?
Here at xChange, the Customer Support team is always happy 😄 to help with your queries!

Our working hours are 24 hours a day, Monday through Friday.



Where can I reach Customer Support?
1) Live chat through our anywhere on the platform, just look for the icon of Support


2) Through the chat box located on the Leasing deal page. You can tag @support in the Leasing deal chat just shown below: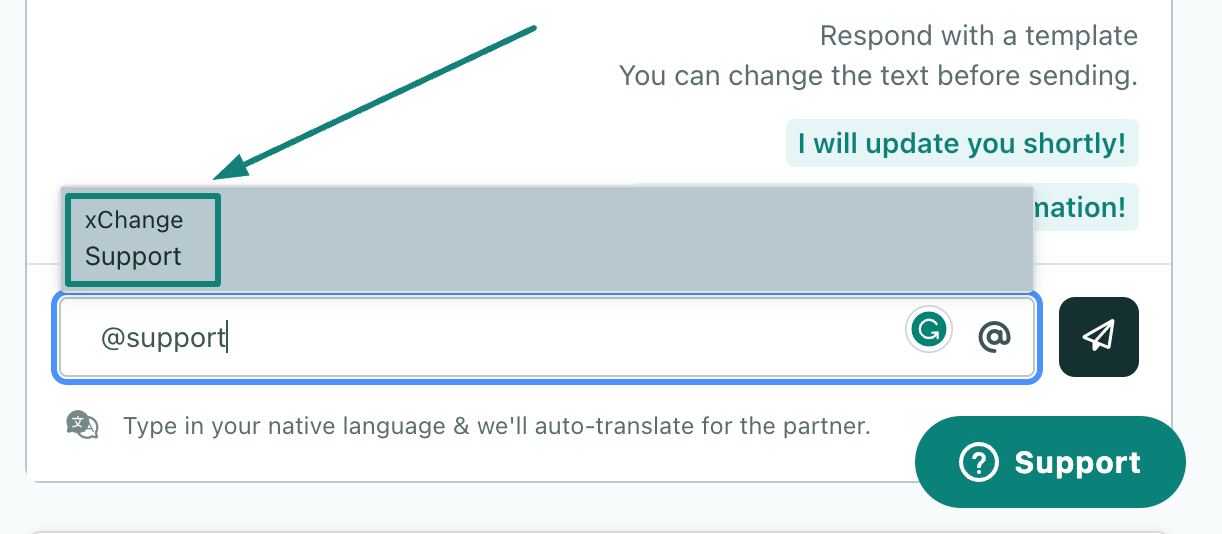 3) You can send us an email to:
service@container-xchange.com


4) Phone support through
+49 4087407676


Can I get help from xChange on WeChat or WhatsApp?
Any support-related questions after onboarding are not handled through WeChat or WhatsApp.



Support requests can only be done through our official support channels, which are mentioned above.