What is your xChange company profile?
The xChange company profile is tailored for each member - you can access your wallet (using the wallet tab) and user and company data. If you need help in updating any information, please contact service@container-xchange.com for support.
How can you access your company profile?
You can find your xChange profile by clicking on your name located on the top right of the platform and selecting Company profile.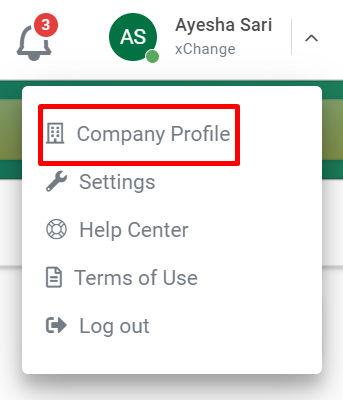 You can also access manage your email and notification settings by clicking on your name and then the settings option.