Container status - Where can I see it?
On the xChange platform, we give you the possibility to consult the status of all the containers you transacted both from:
1. Leasing Deal page - by clicking on "Container Overview"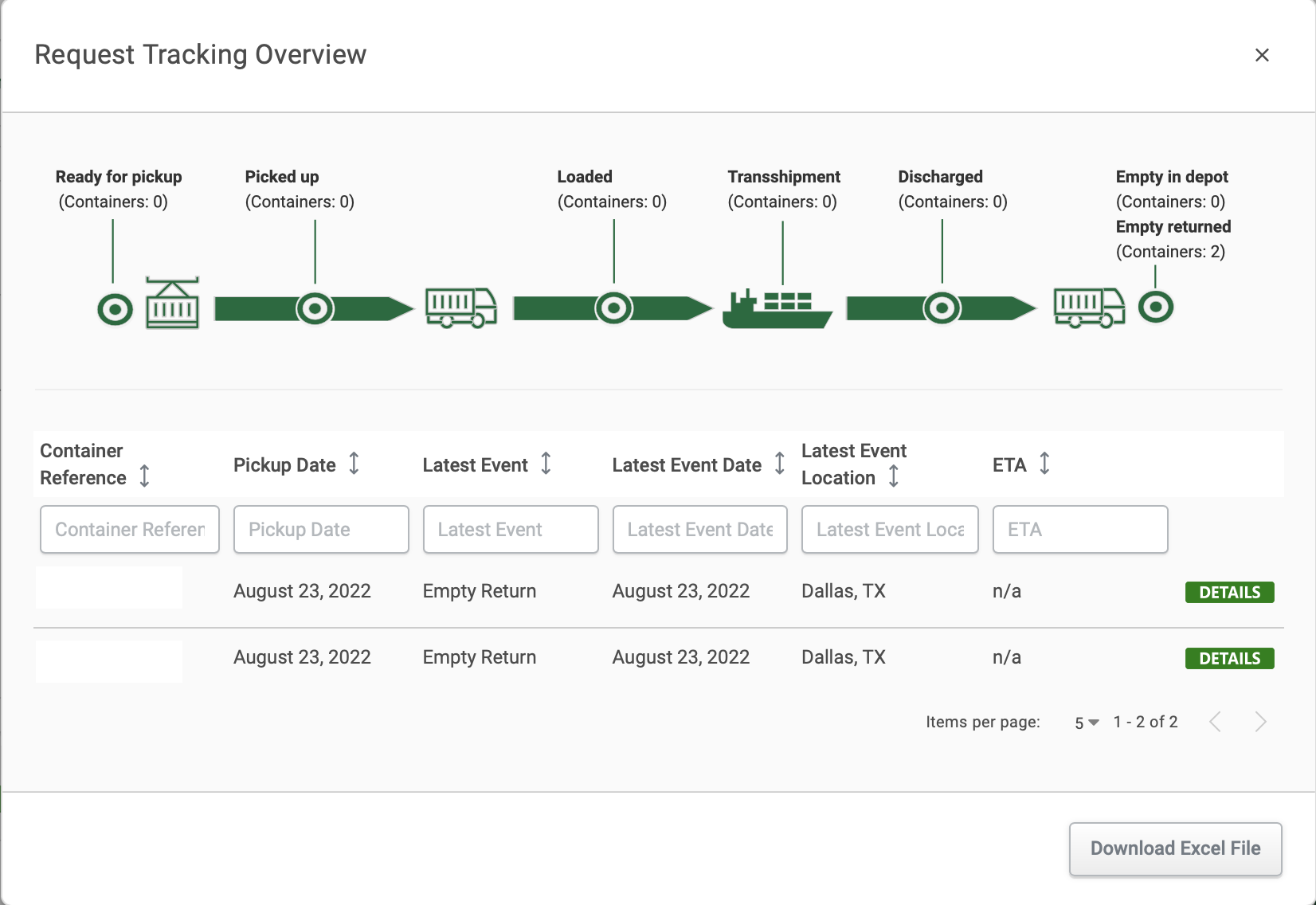 2. Tracking app - by going to the xChange menu (you will get an overview of all pick-up and drop-off dates, see more details here)
To get an individual container overview, you can click on the "Details" button (see picture above).
Container status - How does it work?
Our in-house technology makes it possible to track the movements of your containers when they are being transported on vessel and consolidate this at the deal or container level (Leasing Deal page or Tracking app, see above section).
In addition, our international team is working with the depots mentioned in your release and drop-off references to collect and centralise Pick-up and Drop-off movements in one place (also available from the Leasing deal page and Tracking app). To learn more about this, click here.
Last but not least, it is possible for both suppliers and users to report Pick-up and Drop-off dates directly from the app. To learn how, click here.