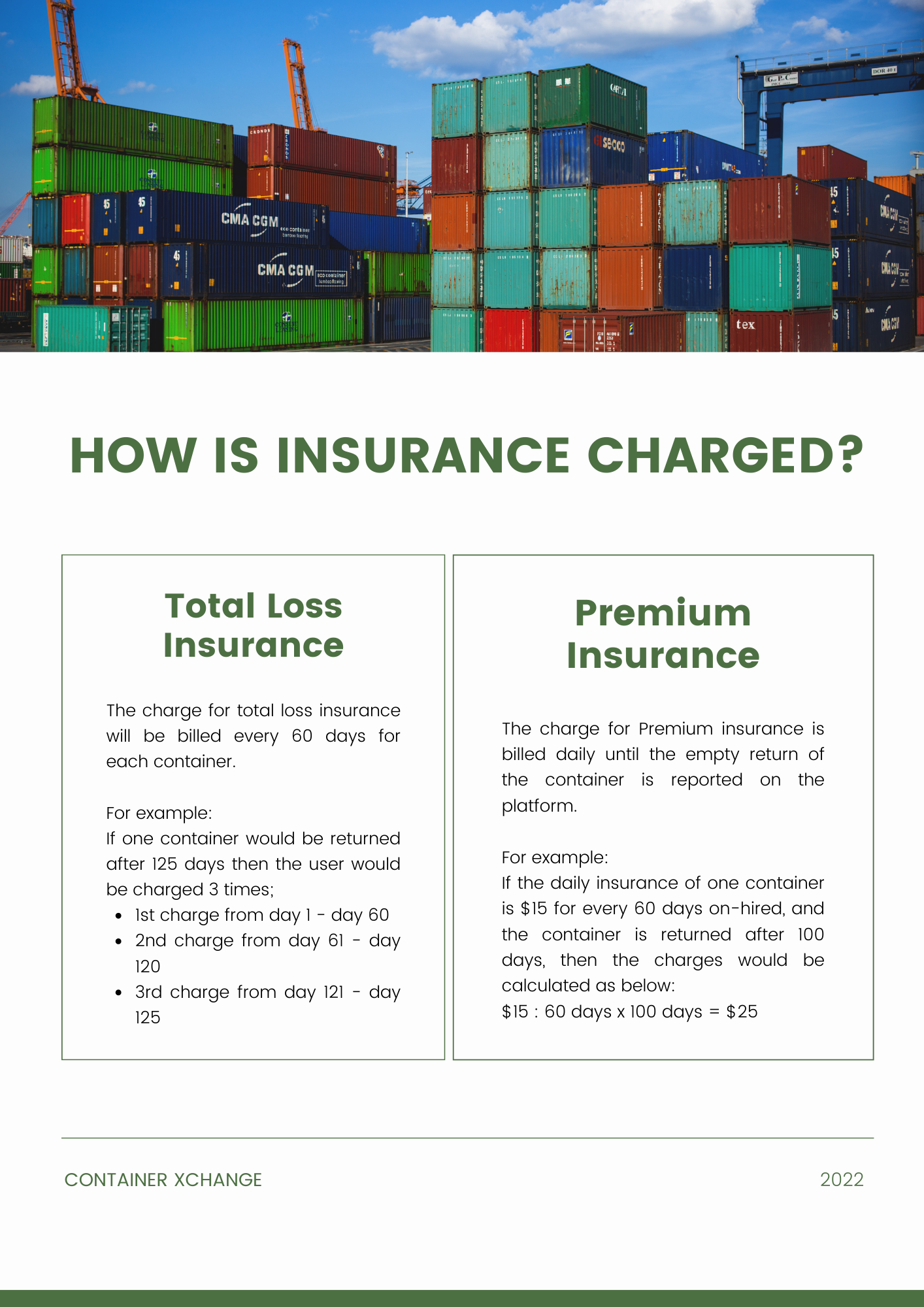 Insurance premiums are charged for the first time once containers are reported as picked up.


How long are insurance premiums valid?
All insurance premiums are valid for 60 days. If containers are not returned within 60 days, the insurance premium will be charged again (renewed).
How is insurance charged for a total loss?
For total loss insurance, the premium will be charged for 60 days (the same amount as at the moment of the pickup).
How is insurance charged for 'damage insurance'?
For damage insurance, since the premium is higher, we charge a daily rate until the container is reported as returned.
Important note: after the Leasing Deal has been accepted with Basic Insurance, it is still possible to update Basic Insurance to Premium Insurance, you may @Support to upgrade for you. However, it is impossible to downgrade the Premium Insurance to Basic Insurance