Before you keep reading, make sure...
Please check if the leasing deal you are working on is under BIMCO or our updated Standard Container Leasing Agreement. From the 21st of September, 2023, 00:00 CEST - All leasing transactions that are accepted from that point onwards will be governed by the new terms. Leasing transactions accepted previously will still be governed by the BIMCO Boxchange agreement.
For the full details refer to the article: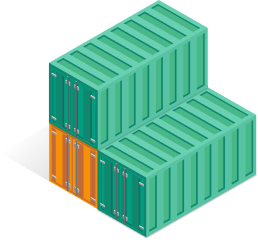 My container is damaged beyond repair. What can I do?
In an unfortunate situation when the leased container returns in a damaged condition and is beyond repair, the Supplier is fully covered by the BIMCO Agreement. As per BIMCO Multiparty Agreement, the User is fully responsible for the loss of the container.


If your container is damaged beyond repair, you can easily apply to receive the full DRV value of the unit. All you have to do is to submit a normal Damage Claim, after which the applicability of your damage claim will be reviewed and once approved, we will proceed with the DRV settlement.

If the loss of your containers meets the stipulated criteria, xChange will calculate the DRV and will invoice the User. To do so we will additionally request the Year of Manufacture (YOM) from the Supplier to calculate the minimum replacement value of the unit and charge the user accordingly.

Importantly, the faster we receive the YOM, the faster we can resolve DRV cases. Please, find the dedicated article about DRV Settlement with full explanation here.