On the xChange platform you can always check any billing details directly on your wallet. In addition, we know that it is sometimes just more convenient to have them as a spreadsheet. xChange has got you covered with a new update. For information on how to access the wallet please read the following article.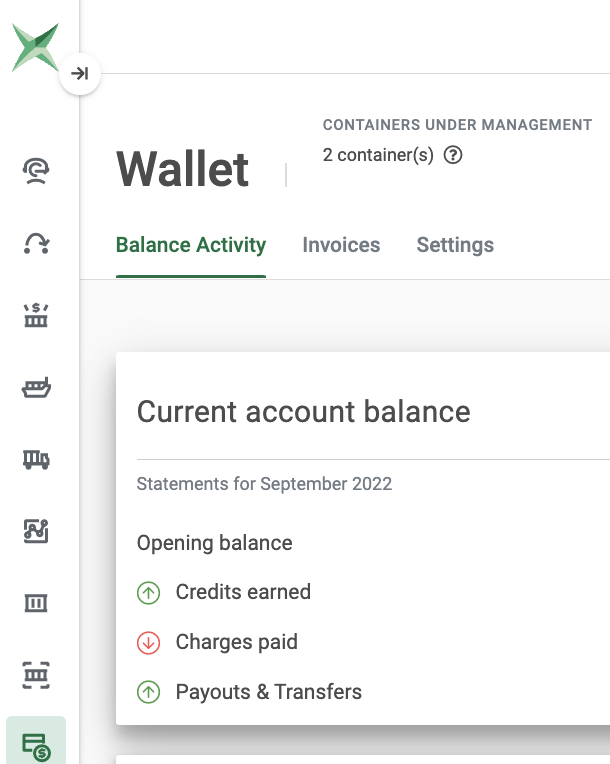 How can I export these details?
Once inside the wallet, you can easily export your billing details in just 3 steps from your wallet:

1) Click "Export transactions" on the top right of the wallet page, as shown below:

2) Select the period that you want the billing details for (we suggest always from 1st of a month to the last of a month)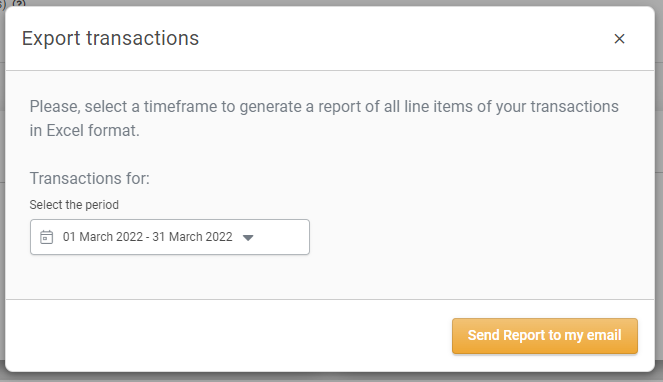 3) Send it to your email -> once processed, you will then receive the report in the email that is used to login to xChange

The report contains all billing details that have been accrued within the selected period. If you have any questions about the details of your report, feel free to contact payments@container-xchange.com for assistance.