On xChange platform, you can always check any billing details directly on your wallet.
In the Wallet, you can see the monthly activity across all your deals:
The transactions are separated by Month. Each month you will see the data displayed in categories, such as Per Diem Credits or Per Diem Charges
You can click on

Open Details

⬆️ to see a detailed view for that category as shown below.

Download Wallet Transactions Data
We know that sometimes it's more convenient to have this data in a spreadsheet. xChange has got you covered there. You can download the transactions in the xls file format.


To do this, go to the top right corner of the page and click on the Export Transactions button.



All you need to do is select the desired duration. The maximum duration that can be selected for this file download is 180 days.


If the data you need goes over the 180 days, you will have to download it multiple times by selecting different periods.


Next, click on Send Report to my email

button.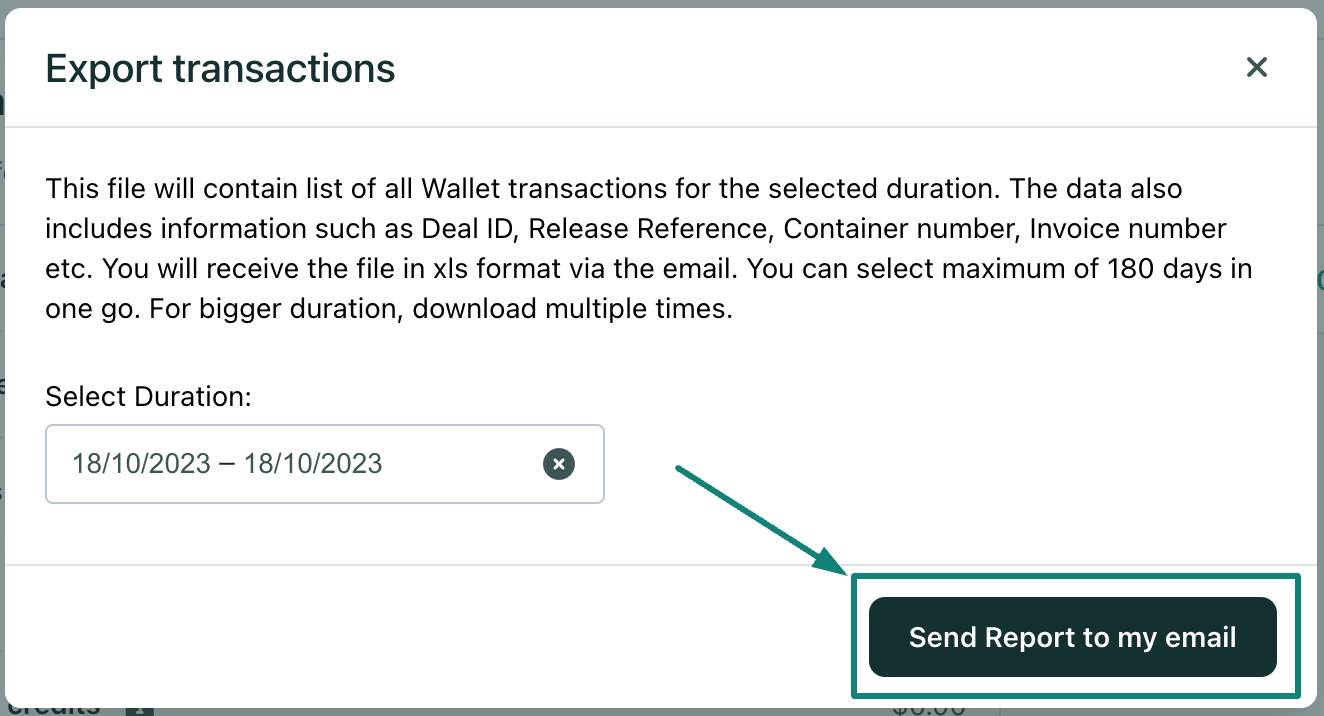 You will receive an email with an xls file attachment. The email is always sent to the user taking this action.

Your email will look something like this:

This file will contain the list of all Wallet transactions for the selected time period.
The data also includes information such as:

Deal ID
Release Reference
Container number
Invoice number

This is how the excel file will look like:

How to use this data?
Once you have this file, you can search for wallet transactions for a specific Deal ID, Invoice number, Container number, or Release Reference number.
---
If you don't know how to access the wallet please read the article: What is the xChange Wallet and how do I access it?
If you have any questions about the details of your report, feel free to contact payments@container-xchange.com for assistance.