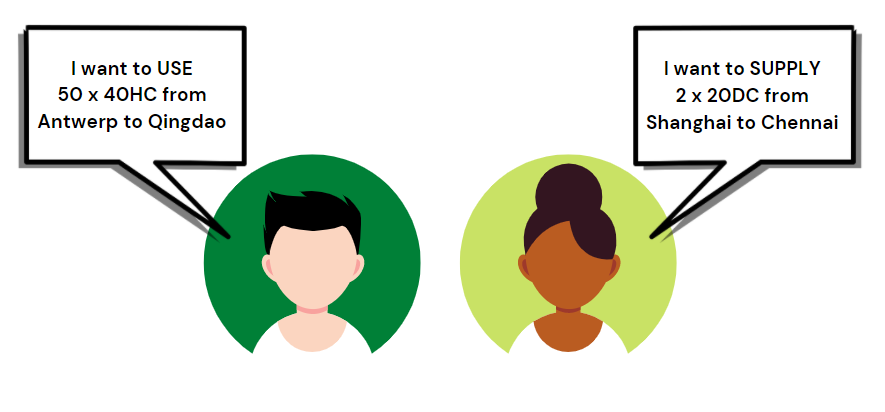 Leasing Listing refers to your current SOC demands. These can either be for using and/or supplying containers on the xChange platform.
Think of requirements as your company's One-Way offers on the xChange One-Way market. Just as an online shop for books keeps its book inventory tidy and up to date, you should keep your one-way needs and offers up to date to only reflect what you need right now.
Why do I need to add my Listings?
The xChange Search and Matching function relies on your updated requirement data. It is important as requirement data ensures that your partners can find you on the platform. You can only be found if you have requirements added to the system. If you do not keep your requirements up-to-date, you will not find partners that can use your containers or supply your demand.
The better you manage your Listings, the more business success on xChange!
Learn how to add your requirements to the platform by reading this article: How do I add One-Way Listings?