Why is it important to create a Pick-up Release Reference in xChange?
Suppliers must provide the release reference promptly. Without a valid release reference, users will not be able to pick up containers.

If suppliers do not create a release reference on the platform, users and suppliers can not report picked-up containers on the xChange platform afterward.

It will also impact the supplier's performance ratings.
When should the Supplier provide the Pick-up Release Reference?
Once a deal is accepted, the supplier should provide the release reference as soon as possible to avoid any of the issues mentioned above.

How does the Supplier create a Pick-up Release Reference?
Click on the Provide release reference button located at the top-middle of the page ⬇️




Make sure to fill in the required details such as:

Release Reference No.

Validity (this means how long the release will be valid to complete the pick up of the units)

Pick-up location

Quantity

Depot details (name, address, and most importantly a phone number and email to confirm the release

)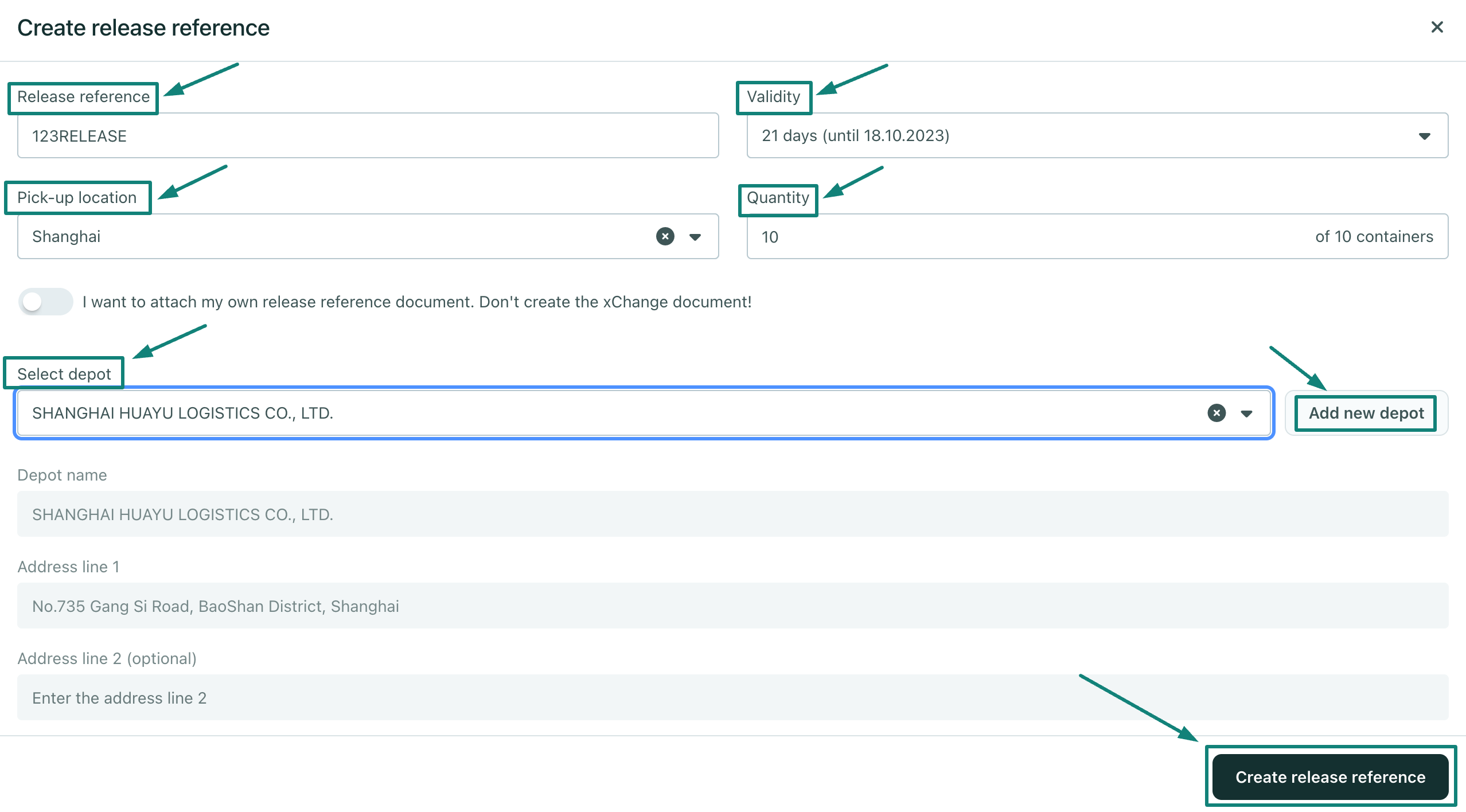 Then click on the Create Release Reference
You can create several release references for a single deal. As soon as you create a release reference, the user is informed via email and platform notifications.


How can I monitor all issued Release References?
You can view all release references that you issued and uploaded to the Container Leasing platform in the Reference Manager.
What should I do if I am unable to create the Release Reference?
If you have any issues creating the release reference, please immediately contact Support via the deal chat, you should @Support and advise why you are unable to provide the release reference.