To report dropped-off containers, Suppliers and Users can open the Leasing deal and click on the "Report dropoff" button in the middle of the page:

After clicking on "Report drop-off", you will be able to choose between reporting containers "manually" i.e. one container after the other, or reporting multiple containers "in bulk" i.e. multiple once at a time.
How can I report the containers Manually?
If you choose to report containers manually you will need to fill in the following fields:
Release reference

Container number

Dropoff date

DropOff location

Source (whether you are the User or the Supplier)
After you have filled out the requested fields:
Click on the

+ Add Container

button


You will then get the opportunity to review the data you just entered, and you can edit it if needed.

If the information is correct, you can then finalize the process by clicking on


Add as Dropped-off




How can I report the containers in Bulk?
If you choose to report containers in bulk, you will be able to either drag and drop a file containing pick-up information or copy-paste the containers' pickup data in the free field box: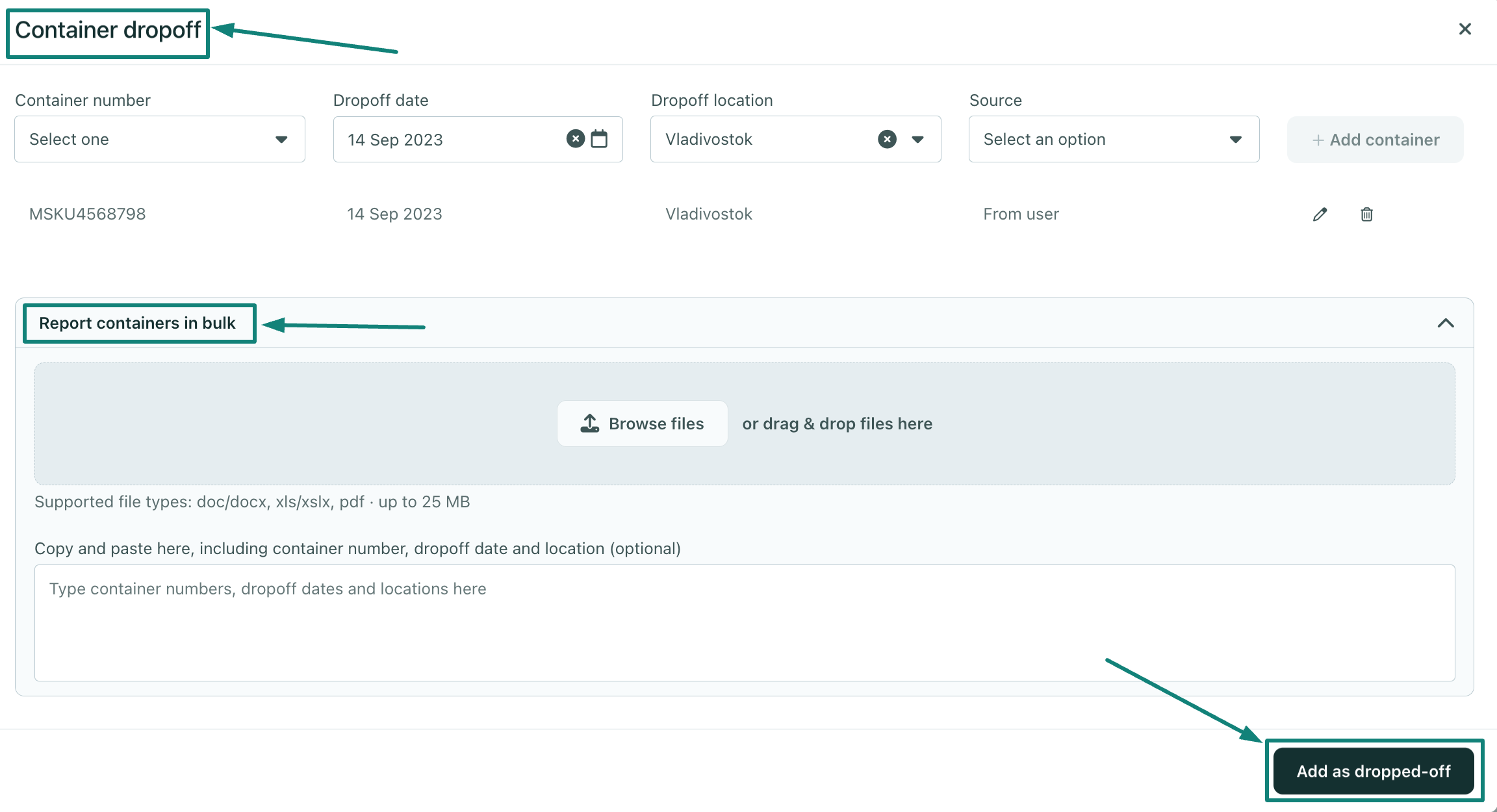 After you have completed you can check the data you just entered, and delete it if any correction is needed. To complete the process you will need to click on the Add as picked up button.
Once this information is added, your partner on the deal will be informed automatically.

Why is it so important to report dropoff dates in a timely manner?
Reporting dropoff dates allows you to:
Get a centralized overview of the whereabouts of your containers

Reduce redundant work during the invoicing process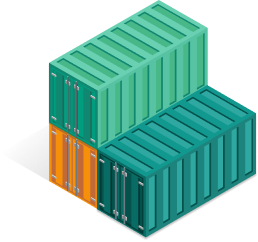 xChange container monitoring service
In addition to this in-app functionality, the xChange team is here to support you with the monitoring of container movements and the reporting of drop-off dates in app.
Why? There are instances where collecting dropoff information can be tedious for both container suppliers and container users. Our team is here to support you with your daily operations.
How does it work? Our international team is working with the depots mentioned in the drop-off reference and monitors which containers were picked-up when. Once they collect this information, they report it automatically in the deal - removing the need for you to perform the task.
xChange integrations offering
Our internal team is also offering integration options to limit your manual work when you report pick-up or drop-off.
Why? As a container supplier, your depot might send you daily movement reports anyway.
How does it work? Our team offers two integration types: 1. supplier integration (container suppliers can share with us these daily/ weekly movement reports, in the format of their choice) or 2. depot integration (depots share with us directly daily movement reports, removing the need for supplier to perform any action)
To learn more about the xChange container monitoring service or our integration offering, you can contact us at conops@container-xchange.com.