To report picked-up containers, Suppliers and Users can open the Leasing deal and click on the "report pick-up" button in the top-middle of the deal page:



After selecting 'report pick-up' you will see the following: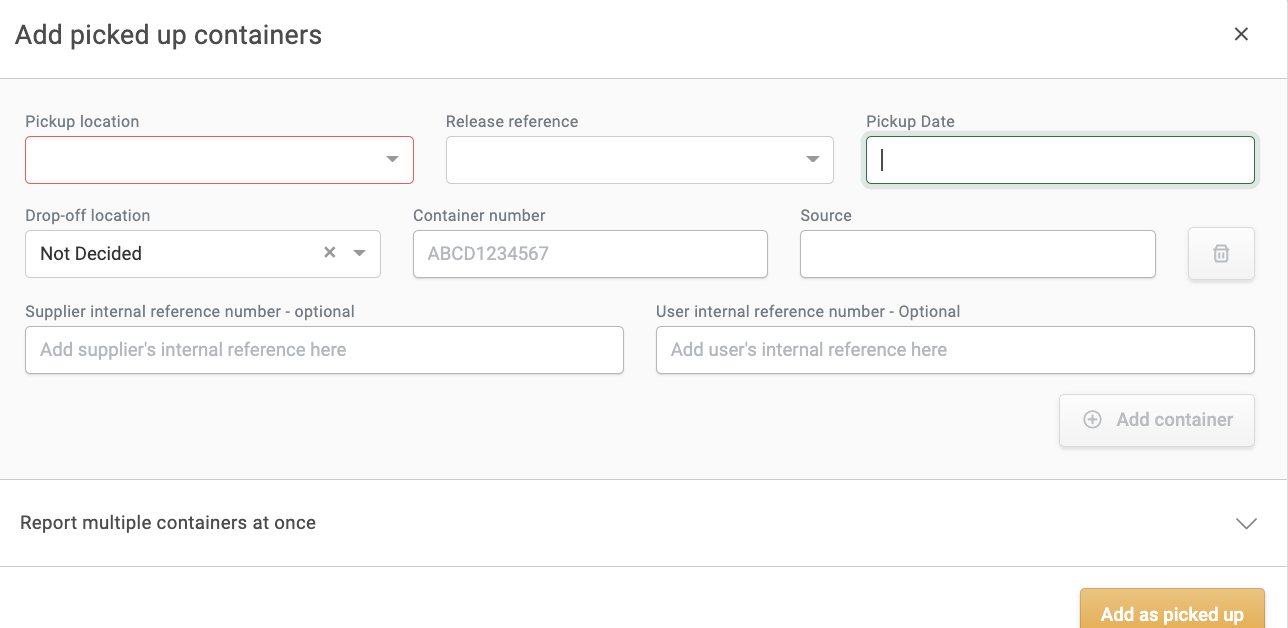 You must provide the:
Pickup location

Release reference

Pickup Date

Container number
Once this information is added click on the "Add as picked-up" button. Your partner will then be informed automatically.
To report multiple picked-up containers at once, click on "Report multiple containers at once", then copy and paste your picked-up data or attach a file.
Integrations
Our internal team is also offering integrations options to limit your manual work when you report pick-up or drop-off. To learn more about automating the report of pick-up or drop-off dates, check here.