To report picked-up containers, Suppliers and Users can open the Leasing deal and click on the "Report pickup" button in the middle of the page:



After clicking on "Report pickup", you will see as shown below. Make sure to provide the following information:
Pickup location

Release reference

Pickup Date

Container number
After you have filled out the requested fields, click on + Add Container button.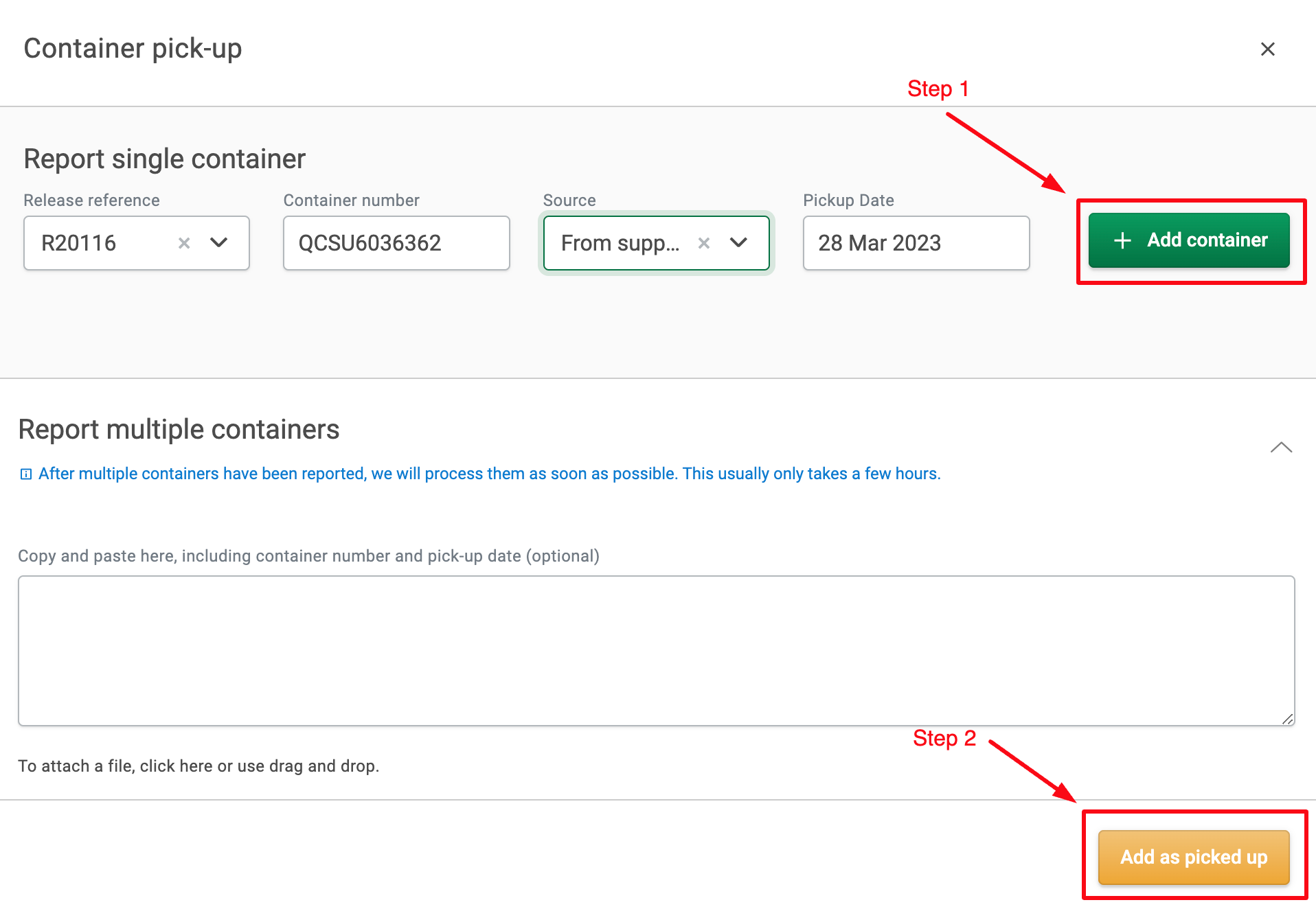 After you have completed Step 1 you can check the data you just entered, and delete it if any correction is needed.
Complete the process by clicking on Add as picked up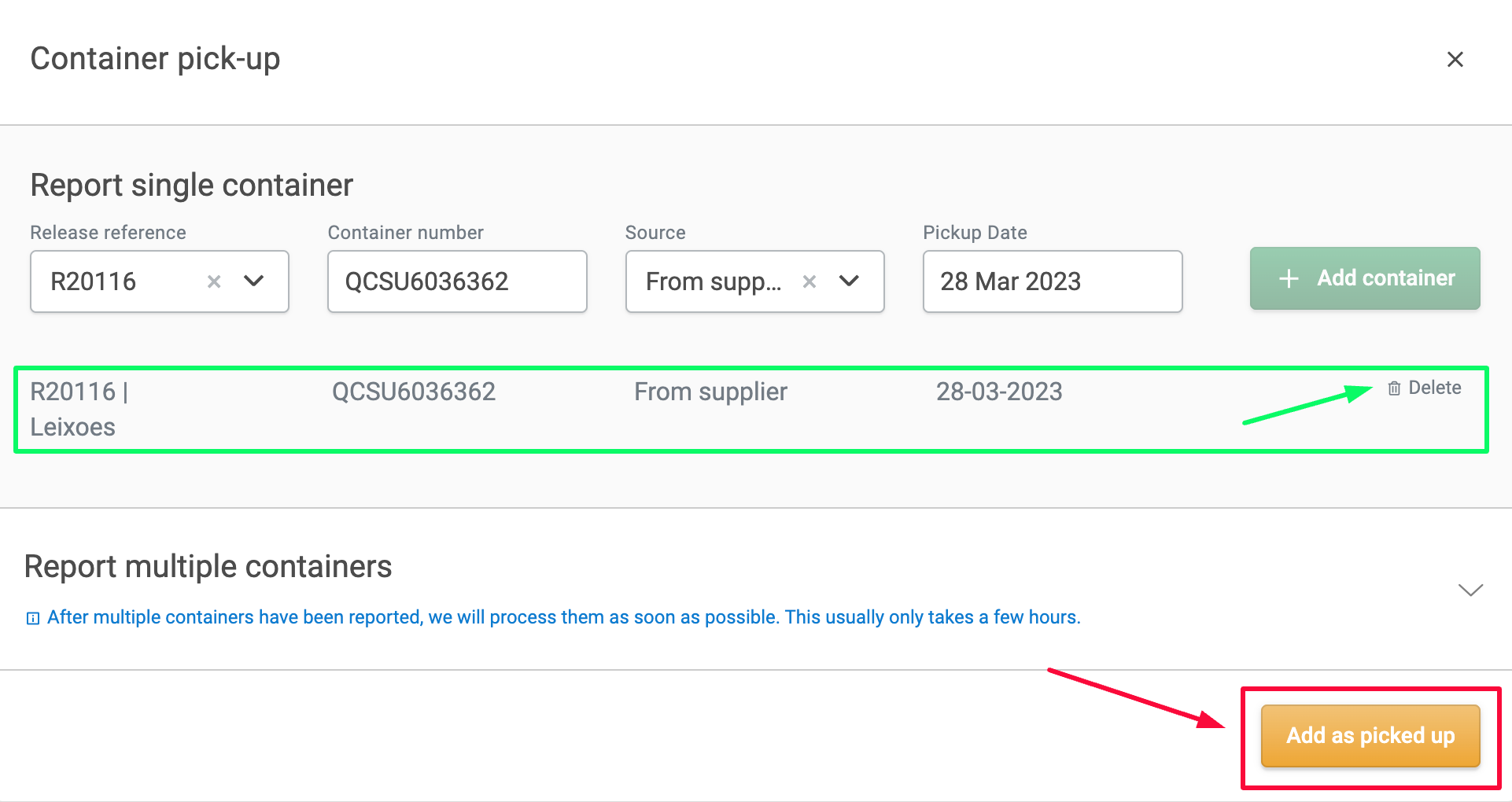 Once this information is added, your partner will be informed automatically.


To report multiple picked-up containers at once, click on "Report multiple containers at once", then copy and paste your picked-up data or attach a file.
Integrations

Our internal team is also offering integration options to limit your manual work when you report pick-up or drop-off.
To learn more about automating the report of pick-up or drop-off dates, check here.