The credits related to the sale of containers on Container xChange Trading Platform will be available in the seller's wallet 7 days after the release of containers, per the 7-day buyer guarantee policy. However, the credits will be backdated to when the transaction between the buyer and the seller was confirmed.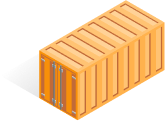 For example
The buyer and the seller confirmed a trading deal on October 10th.
The buyer completed payment on October 11th and the seller has released the units.
Per the 7-day buyer guarantee, the credits to the seller will be available in their wallet on October 18th, however, these credits are added with the back date of October 10th.

Please always look at the date of the invoice from Container xChange in the document section of the trading deal to easily find the back date with which credits were added to your wallet.