The Pick Up Stage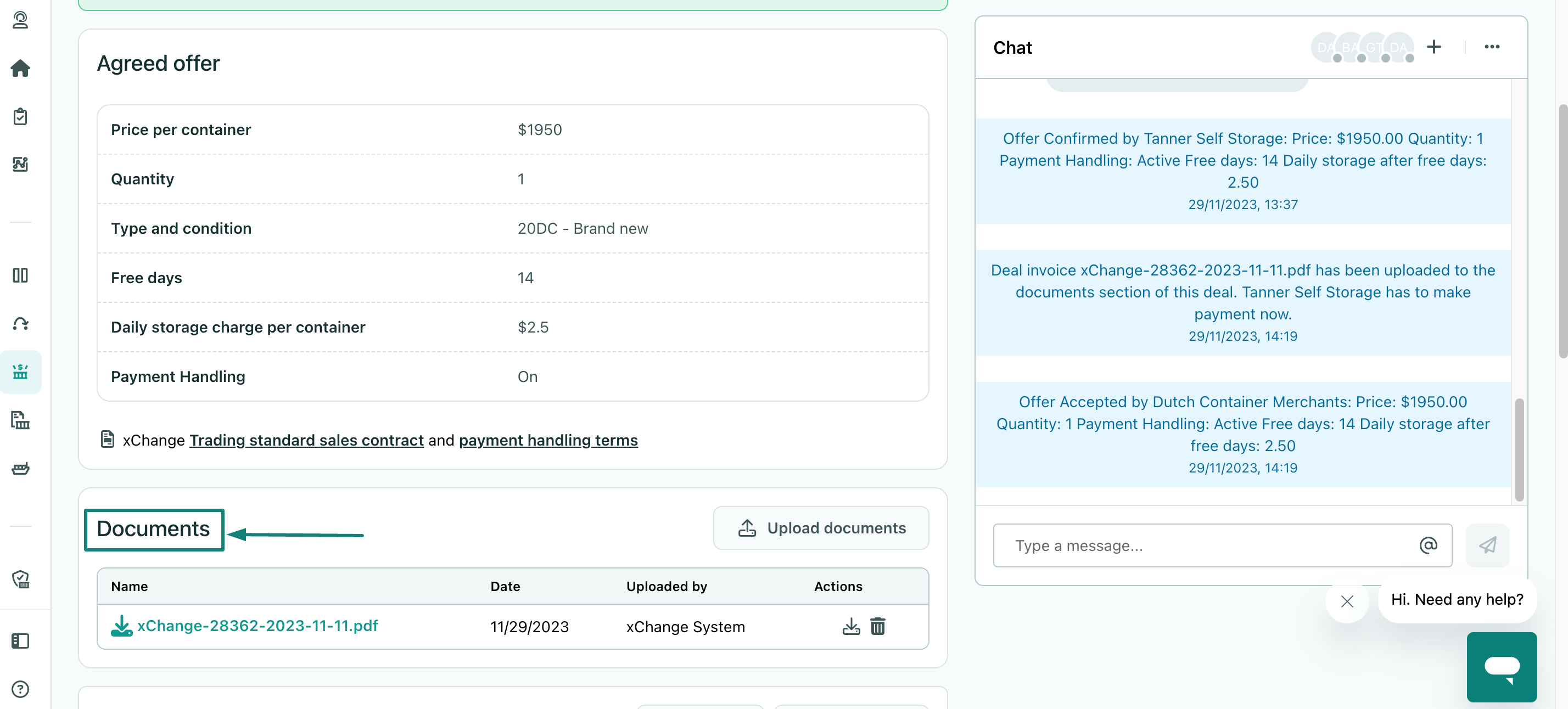 During the

Pick-up stage

, the Buyer can proceed with the pick-up of the units

after completing the following actions:



Contact the depot 24 hours before the actual Pick-up

to confirm the Release with the depot (that the document is in their system), and also

to confirm the units are available to be gated out.

Make sure the unit(s) are in the agreed condition before they are Gated Out of the Depot.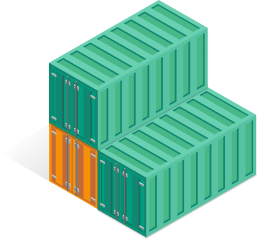 What should the Buyer do after a Container has been Picked up?
To keep your partner and xChange informed, we ask all Buyers to help us report the Picked-up units through the +Add as Picked-up button with the following information:



Container Number
Pick-up date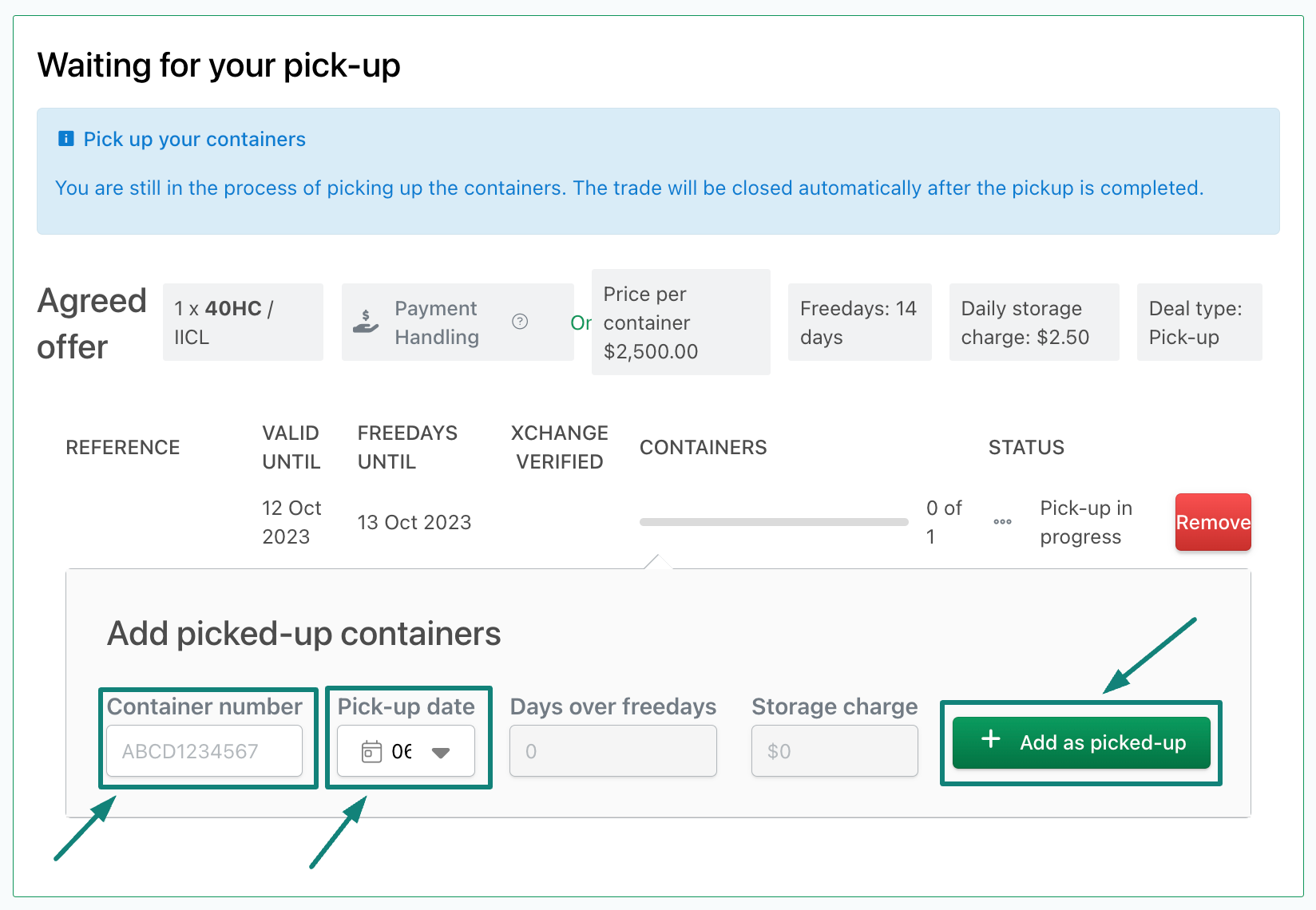 After reporting the units as picked up, they will be reflected in the deal like this: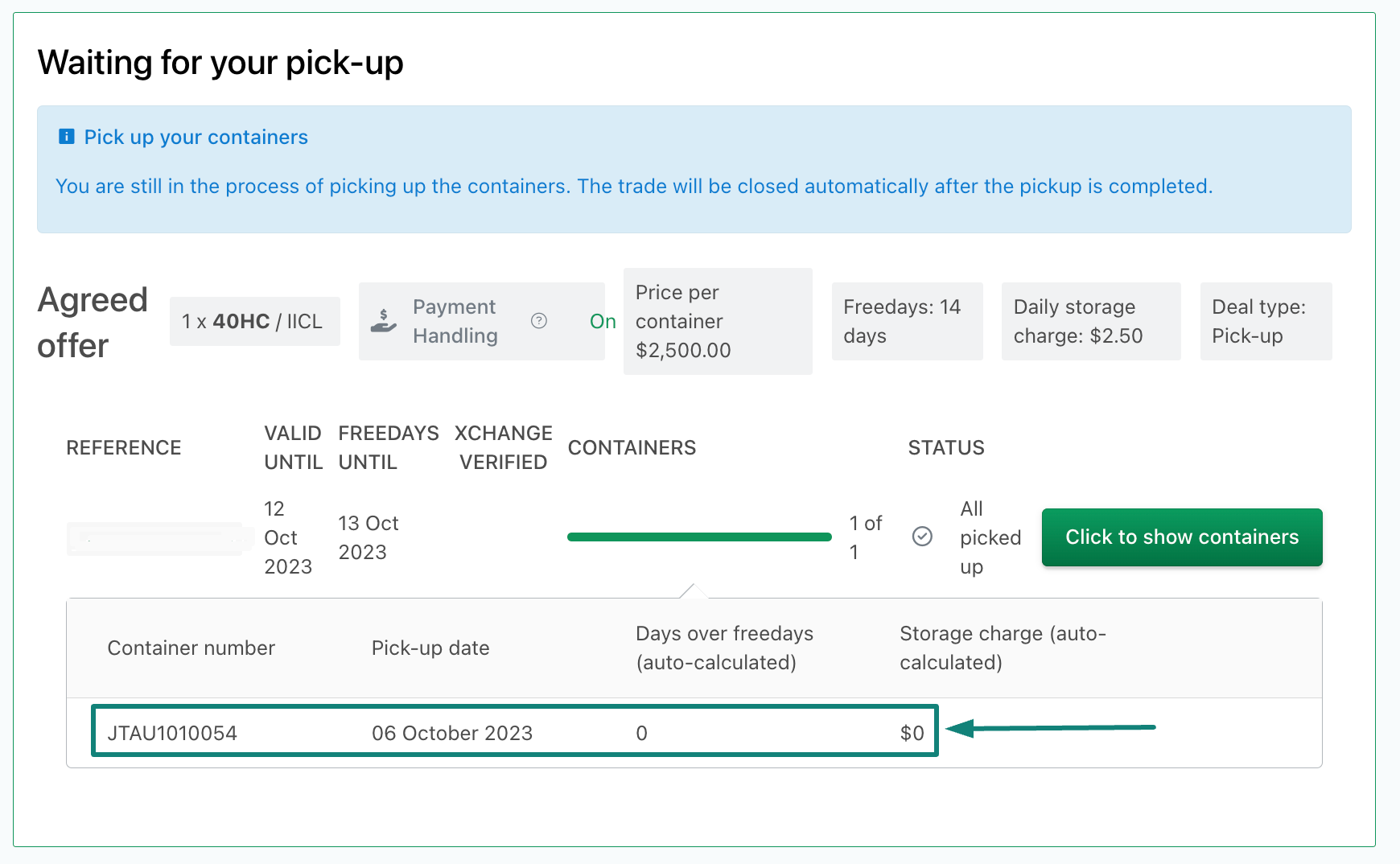 Once all the units are picked up, the negotiation will be closed and marked as Completed.