My Container is lost and/or damaged beyond repair, what can I do? 
In an unfortunate situation when the leased container cannot be returned for any of the above-mentioned reasons even after 365 days, the Supplier is protected by the xChange Standard Container Leasing Agreement. As per the xChange Standard Container Leasing Agreement, the User is fully responsible for the loss of the container.
The Supplier can claim DRV (Discounted Residual Value) from the User by using the Claims Manager and choosing to open a new claim by simply clicking New Claim
You will need to provide the container numbers and proof of YOM (such as CSC plates or manufacturing certificates) to calculate the minimum replacement value of the unit and charge the user accordingly. 
If the loss of your containers meets the stipulated criteria, the xChange Claims Management team will calculate the DRV value and will invoice the User. 
You can check this related article with a full explanation.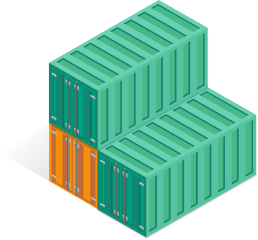 What if my containers have been stolen?
In the unfortunate event that a container gets stolen, xChange will take action against the perpetrator to ensure the owner gets reimbursed or that the container is returned to its rightful owner.
This includes but is not limited to, legal action, police involvement, and thorough investigation and follow-up by the xChange team. You can report stolen containers by contacting:
According to the xChange Standard Container Leasing Agreement, xChange is not liable for stolen containers (regardless of whether you have additional insurance), however, we will assist you in returning or getting reimbursed for the stolen containers.