If you are the Supplier of a leasing deal in xChange, and the User is in the process of Dropping off your container(s), and additionally you would like to confirm the condition in which the container(s) need to be returned, this is the right article for you.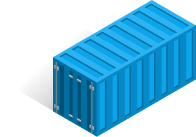 According to our xChange Standard Container Lease Agreement's sub-clause 4 (a) through (c), the condition in which the User will return the containers has to be according to the below-mentioned points.
4. Condition of Equipment on Redelivery
(a) The Equipment shall be returned in the condition specified in Sub-clause 3 (a) Unless otherwise informed by The Supplier in accordance with Sub-clause 5 Raising and Settlement of Claims, the Equipment will be considered as returned in an undamaged condition.


(b) In case Equipment gets redelivered in a damaged condition, The Supplier has to raise a claim in accordance with The xChange Claims Terms and Conditions as specified in Sub-clause 5.
Repair fees for damages and costs for cleaning below the agreed-upon DPP amount shall be paid by The Supplier. If no specific value has been agreed upon in The Agreed Lease Terms as DPP it should be 100 USD per piece of Equipment.


Repair fees for damages caused by the usage of The Equipment by The User and costs above the DPP, excluding Wear and Tear, shall be paid by The User.
(c) All damages shall be defined in accordance with the standards set out in Sub-clause 3 (a) and all repairs shall be performed in accordance with the Institute of International Container Lessors (IICL) Repair Manual.