You can find this option in the Dropoff References Tab
Go to the

Drop off References Section

and click as shown below:







You will be prompted to fill out the details of the

Dropoff Reference

such as:

Dropoff Reference No.

Quantity

Dropoff location

Container numbers

Depot details (name, address, and most importantly a phone number and email to confirm the reference

)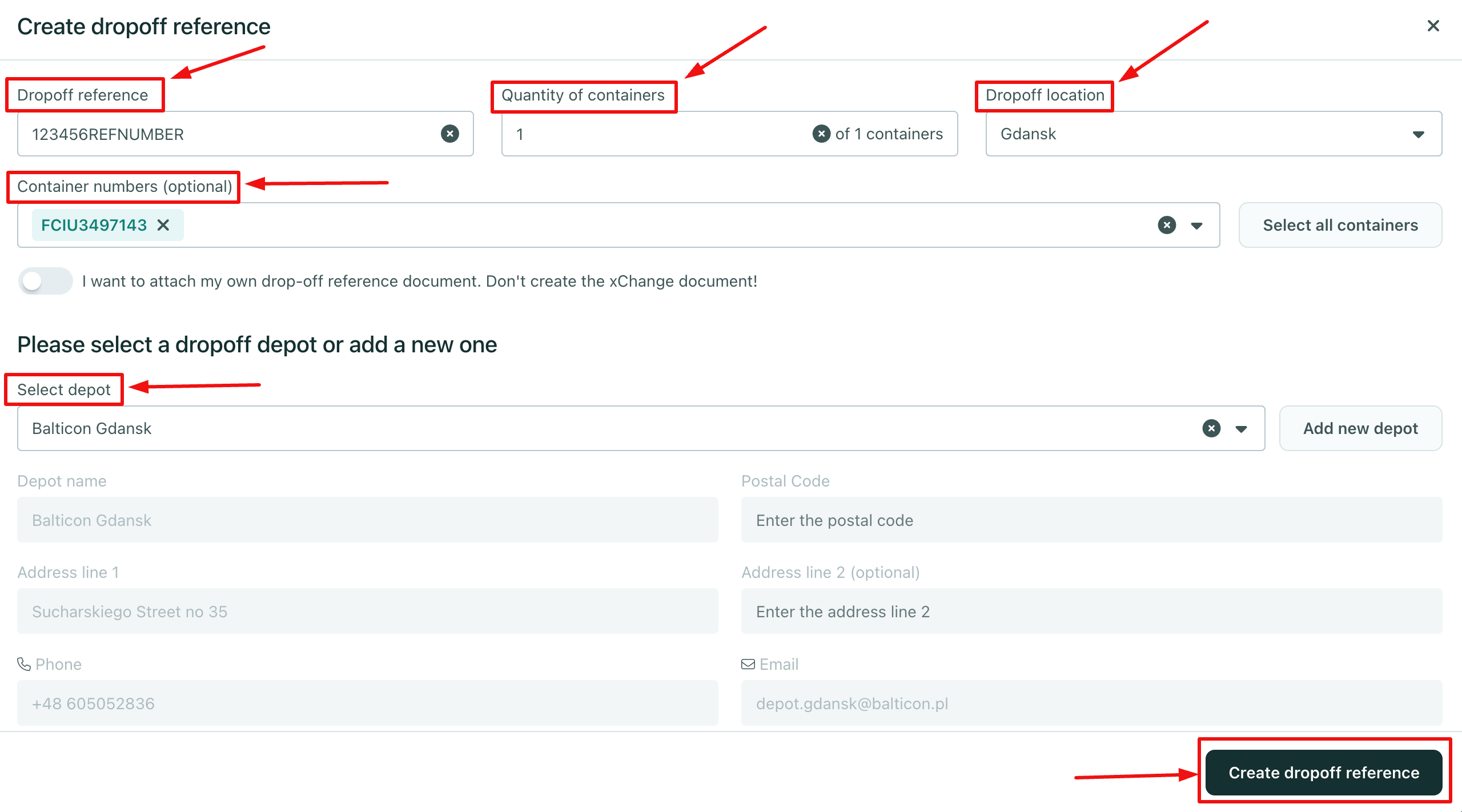 3. To complete the process, click on Create Dropoff Reference

You can create several references for a single deal. As soon as you create a reference, the user is informed via email and platform notifications.


How did the User request the Drop-off reference?
Check this related article for more info:
I am the User of a Leasing deal, how can I request a Drop off Reference?